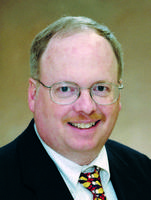 Reverie, de Courcy add to Vegas excitement
January 30, 2012
Here are two more mattress lines for your consideration at the bedding-loaded Las Vegas Market:
Reverie (WMC B-925) is introducing a new remote control for its Reverie Deluxe Adjustable Bed Base. Added features include anti-snore positions. The producer is also showing two new "concept beds" with new looks, new adjustable features, new electronic controls and new accessories.
As an Apple licensee, Reverie's technology can be used with iPads and iPhones. The Reverie control app can be downloaded at the iTunes store.
De Courcy & Co. (WMC B-660) is introducing its new HG Linen line, which it proudly calls "probably the best-looking latex mattress" at the market. It joins the Hevea Grove latex line in the company's portfolio.
"These mattresses take no effort to look good in your showroom - no dressing up is necessary," noted Sarah Lopez, marketing specialist at the company. "Just pair them with a good-looking bed and you have a winning combination that will catch your customer's eye and interest."
And if your mattress showroom needs a little sprucing up, Wright of Thomasville is again offering its "Wright Assist" program. That is an at-market concierge service that provides whatever help the company's clients needs to make sure their showrooms are looking good. Wright has a showroom (WMC B-1062) where a designer is ready to work with clients and their customers.
"We experienced incredible success with the Wright Assist program last summer, when we were able to help many exhibitors with last-minute needs for the show," said Greg Wright, CEO of Wright of Thomasville.
I hope the bedding market is a productive one for you.