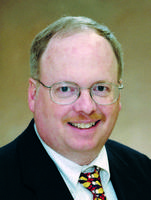 Journey to Tempur-Pedic via colorful Va. mountains
November 30, 2011
The drive north through the mountains of southwestern Virginia was spectacular. Fiery reds and brilliant oranges lined the highway on this special fall journey. The CD player in my van played Vivaldi's "Four Seasons," the perfect soundtrack for this trip.
I passed through a pass high in the hills and then the road swooped down to my destination: Tiny, remote Duffield, Va., which just happens to be the home of one of Tempur-Pedic's three plants.
The factory, which sprawls across more than 13 acres, is framed by the Appalachian Mountains, which rise majestically behind it. And it was there, just as the season of peak colors reached its climax, that I visited a bedding company delivering its own peak performances in a mattress industry that has never seen anything like the Tempur-Pedic phenomenon.
It was appropriate, I think, that nature provided such a superb backdrop for this trip, a unique opportunity for me to do some first-hand reporting on Tempur-Pedic. Company officials said I was the first trade journalist to be invited inside this plant, where Tempur-Pedic's improbable U.S. story was launched just over a decade ago.
The 550,000-square-foot plant, a state-of-the-art vertically integrated facility, produces mattresses and pillows for Tempur-Pedic retailers. It is an impressive facility, one that I spent an hour touring with a group of top Tempur-Pedic officials led by Rick Anderson, president of Tempur-Pedic North America.
I saw the rooms where pillows in various shapes emerged from clam-shaped molds, and I saw the process in which mattresses made of Tempur material (the company's term for its proprietary memory foam) are assembled in layers, covered with ticking, and slipped into boxes for shipment.
Not surprisingly, the plant is operating three shifts. If you've seen Tempur-Pedic's results lately - the company just posted a 30% sales gain in its third quarter - you know that Tempur-Pedic beds are in heavy demand these days.
Also impressive was an overview of Tempur-Pedic's marketing programs presented by Anderson and top Tempur-Pedic marketing executives Wes Campbell and Cathy Linder.
The outlines of this story - a new foam technology and superb marketing initiatives backed by a heavy national advertising budget - are familiar to everyone in the mattress industry. But it's important to realize that the rise of Tempur-Pedic is a relatively recent development: In just six years, Tempur-Pedic's purchase intent has jumped from 9% to an industry-leading 26%, the company said.
In a series of stories that begins in this issue, we will examine some of the keys to the amazing success story being written by Tempur-Pedic. It is a story that Anderson and his team shared with me in the quaint hamlet of Duffield on a gorgeous autumn afternoon.