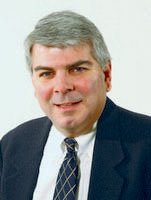 Producers seek out new source countries
November 29, 2011

This week, Furniture/Today broke news about DeCoro's plans to resume leather upholstery production for the first time since 2009. The news was as interesting for the planned plant location as anything else. It is located in Cambodia and eventually is expected to employ 1,000.
The company reportedly chose Cambodia based on its labor costs - said to be cheaper than in China, Vietnam and Indonesia. Another factor was an available and intelligent work force willing to learn how to make leather upholstery.
More details will likely emerge on this ambitious plan, but one thing is clear: Obscure countries like Cambodia are capturing the imagination of the industry. Not that Cambodia is anywhere near being a major source country. According to Furniture/Today's most recent import statistics, it ranked number 73 on the list of top source countries for furniture, with just $249,000 in furniture exports to the U.S. for the first six months of 2011.
But perhaps that's the point - and the adrenalin-raising challenge - for industry leaders like DeCoro CEO Luca Ricci.
Founded in 1997, DeCoro was the first company to produce upholstery on a large scale in China. Ricci said the new facility will be the first leather upholstery plant in Cambodia.
The news calls to mind another story Furniture/Today broke in March 2010, when Chinese case goods manufacturer Lacquer Craft Mfg. announced plans to open a casual dining plant in Bangladesh. Originally expected to begin production in July 2010, the plant represented new ground for a company that had built its reputation producing high quality middle to upper middle priced bedroom and formal dining out of China. Today Lacquer Craft is one of the largest case goods producers in Asia.
The move to Bangladesh was also part of an effort to take advantage of lower labor costs. As DeCoro is doing with Cambodia, it too is entering new ground. Bangladesh ranked number 55 on the aforementioned list of top shippers of furniture to the U.S. market with about $2.5 million in shipments in the first half of 2011.
The success of the Bangladesh plant thus far is unclear. Company President Mohamad Amini has been somewhat vague on the details himself, only saying in late September that the plant was getting off the ground and had begun shipping.
Of course the real story of initiatives like these is always in the details. In the case of both these countries, it includes challenges faced by lack of infrastructure and available suppliers. There's also the issue of getting the labor force up to speed on a relatively new product category that requires both craftsmanship and attention to detail.
Regardless, each company appears to have taken a bold step aimed at finding the next low cost producer. Without such steps, we likely would never have seen countries like China, Vietnam and Malaysia become the successful furniture producers they are today. All three are now among the top five source countries for the U.S. market.