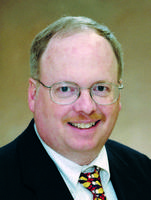 Furniture Today Bedding Conference set June 6-8 in Aventura, Fla.
November 16, 2011
Note to industry leaders: Furniture/Today's seventh-annual Bedding Conference is set for June 6-8, 2012 at the Turnberry Isle Resort in Aventura, Fla.
Yes, that's the same venue that we enjoyed at the Bedding Conference this year, where we welcomed more than 300 leading bedding producers, retailers and suppliers.
I want to get this word out now because I know that industry calendars fill up quickly and your friends at Furniture/Today hope you will pencil in our dates right away.
Our theme next year is: "Sleep Stories: Lessons in Mattress Leadership." We are planning an agenda that will feature leaders in the retail, wholesale and supply sides of the mattress business.
We've already begun lining up speakers for the conference, but we welcome any suggestions for speakers that you may have for us. Call me (336-605-1114) or send me an email (dperry@furnituretoday.com) with your suggestions.
Registration for the Bedding Conference will open early next year.
Meanwhile, we encourage our bedding friends to join us at Furniture/Today's upcoming Leadership Conference, set for Nov. 30-Dec. 2 at the Ritz-Carlton Beach Resort in Naples, Fla. That event attracts several key bedding players, and the Beach Resort is a beautiful setting at which to catch up with your mattress friends and colleagues.
Another important bedding event occurs that weekend, when the Seena Magowitz Celebrity Golf Classic is held Dec. 2-3 at the Arizona Biltmore Resort & Spa in Phoenix. That event attracts a who's who of bedding leaders and benefits a worthy cause: The fight against deadly pancreatic cancer.
And speaking of upcoming events, we also want to tell you about a session that we will be leading at the next Las Vegas Market. On Tuesday, Jan. 31, we will be unveiling Furniture/Today's Consensus Bedding Forecast and offering some thoughts on bedding's prospects in the new year. We will also moderate a discussion with leading bedding executives, who will add their insights.
We hope you will include all four of these events on your calendar. We kick off the slate at the F/T Leadership Conference in just a few weeks. See you there.