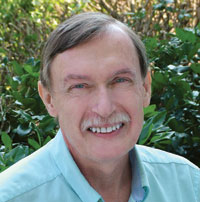 Where is Furniture Brands headed?
November 4, 2011
Furniture Brands International executives Ralph Scozzafava and Steve Rolls assured securities analysts in a conference call Thursday morning that the company would have positive free cash flow next year.
This proved to be not very assuring at all to many investors, who sold off the stock in droves that day and sent its share price down more than 25%. Furniture Brands, the largest U.S. publicly held residential furniture manufacturer and importer, has seen its stock price fall by about two-thirds since midsummer.
Raymond James securities analyst Budd Bugatch downgraded the stock to "underperform" (code for "sell") after the company reported its latest quarterly net loss Wednesday evening. In a commentary, Bugatch, a former furniture retailer who says he'd hate to see Furniture Brands fail, used the phrase, "Burning cash. Financial noose tightening."
While there is some speculation that Furniture Brands may not survive long enough to return to profitability, the company could still prove the conventional wisdom wrong. Or it might be sold. The company's well-known brands - Broyhill, Lane, Thomasville, Drexel Heritage, Henredon, Maitland-Smith, Hickory Chair, Pearson, Lane Venture - must have some value, even if apparently not all of them are turning a profit.
When Scozzafava, the chairman and CEO, was hired in mid-2007 as vice chairman and CEO-designate to replace Mickey Holliman, who would step down in 2008, he did not foresee what lay ahead. In early 2008 he told a reporter the company was headed for a "huge turnaround" that year. Instead, sales declined 16.3% as the bottom fell out of the housing market and FBI posted a net loss of $385.9 million, partly because of a $202 million non-cash charge to write down the value of goodwill and its trade names.
Furniture Brands' sales have declined and the company has posted a loss every year during the Scozzafava era, which has coincided with the recession and anemic recovery.
But while the industry contracted by 13.6% from 2007 to 2010 (based on Furniture/Today's analysis of the government's consumer spending figures), FBI's sales declined 44%. The company appears to have arrested, if not reversed, that trend this year with sales down just 3.6% from 2010.
Stocks and companies have bounced back before. Investors were basically writing off the whole industry a couple years ago in the depths of the recession, but if you had loaded up on Pier 1 Imports or La-Z-Boy back then you would be sitting pretty today.
If you had bought Furniture Brands at around $1 in early 2009 you would still be ahead at today's price of $1.38 (last I checked), although you would be kind of sad when you realize you could have sold it at $4 three months ago.