Bedding Today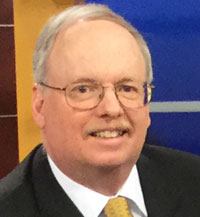 High Point highlights include gel, latex, innerspring lines
October 21, 2011
Gel. Toppers. And even gel toppers. A Top 15 bedding producer returns to High Point. A longtime independent rebrands itself and rolls out new lines, one of which features gel.
That's my quick summary of some of the key story lines we will see at the fall High Point Market this week. Bedding will be as plentiful in High Point showrooms as the candy corn in those tempting bowls at the front of the spaces.
At least two new gel lines debut here. Top 10 producer Therapedic introduces its Theragel line, which it hustled to prepare for this market, displaying the nimbleness that it touts as setting it apart from other producers. And Jamison includes a gel line, Gel Comfort, among its new offerings.
Jamison is the independent we referred to earlier. The 128-year-old producer recently signed up as a Spring Air licensee for three Midwestern states and will continue to market its own brands as well. Jamison unveils its new brand positioning here along with three product lines: Gel Comfort, a revamped Vita Pedic line, and a new Talalatex Conformer line. There is a lot going on at Jamison.
Spring Air, a fixture in High Point for many years, returns to this market with a big presence in the Specialty Sleep Assn. showroom. There Spring Air will show its BioMax line of beds that meet Level II certification in the SSA's Environmental & Safety Program.
Toppers will also be in the High Point spotlight. Top 10 producer International Bedding enters that category with two-inch and three-inch Talalay latex toppers in firm or plush feels. Pure LatexBliss, already well positioned with toppers, introduces toppers and pillows cushioned with gel. Its "GEL inside" line features phase change material to help consumers sleep cooler in the summer and warmer in the winter. And Carolina Mattress Guild introduces a latex topper.
Let's not forget the Big Three producers.
Sealy is using this market to launch its revamped Stearns & Foster innerspring collection, which has new designs, new features and an additional line. This is an important introduction for Sealy.
Serta is showing its successful iComfort line, which includes a new gel latex bed at the top of the line, and Simmons is showing new ComforPedic Loft beds, with a new cooling sleep technology, as both of those companies highlight their specialty sleep lines.
Also rolling out specialty sleep models are Anatomic Global, Classic Brands, Enso Sleep Systems, Gold Bond, Magniflex, Natura, Restonic, Solstice Sleep Products, and South Bay International, among others. And Restonic, Paramount Sleep and others, have new innerspring lines.
Those, dear reader, are just some of the bedding highlights that await you in High Point. Hope you have a great market.