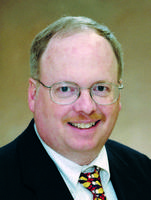 Big Three producers make moves in battle for memory foam share
October 19, 2011
The specialty sleep battle is getting more interesting. The leader (finally) has some serious competition. And one of the big boys is getting more serious about the category, while another major pushes ahead.
The specialty sleep leader is, of course, Tempur-Pedic, which has posted sizzling sales gains this year. The memory foam powerhouse continues to advertise aggressively, boosting the strong brand awareness it enjoys. Tempur-Pedic has separated itself from the bedding pack with its consumer-driven marketing strategies.
But Tempur-Pedic does have some competition these days. Aggressive Serta finally solved the specialty sleep puzzle that long baffled bedding's Big Three: How to gain traction in the memory foam arena?
Serta's memory foam winner is the iComfort line, launched at the January Las Vegas Market this year.Retailers tell me that line is thriving because it looks good, feels different than other memory foam lines, is backed with compelling display modules and is attractively priced. The line, featuring gel memory foam, has a simple but powerful tag line: Smarter. Cooler. Better.
iComfort is a rousing retail success, and that success has sparked a number of developments. One is that it launched the gel boom that is preparing to sweep the industry. More gel beds are coming at the fall High Point Market and even more will be shown at the winter Las Vegas Market, which opens Jan. 30.
We suspect that iComfort's success also encouraged Sealy to increase its commitment to the specialty sleep segment. The bedding sales leader recently announced that it is creating a specialty sleep bedding division, headed by Sealy veteran Mark Delahanty.
In setting up such a division, Sealy follows a move taken by Simmons four years ago to create a specialty sleep division. Simmons did so by purchasing memory foam producer Comfor-Pedic, a move that brought Scott Smalling into the Simmons family. He is president of Simmons' specialty sleep division, and the self-proclaimed "foam geek" continues to make some smart marketing moves with the ComforPedic line.
Still, for all the progress that ComforPedic has made, it has not been able to create the market-changing momentum generated by the iComfort line.
Sealy's specialty sleep entry has been the Embody line, a new version of which is coming at the next Las Vegas Market, the company announced.
Mark Delahanty is a capable marketer, and he helped develop the 2009 Stearns & Foster innerspring line, a big success. Can he recreate that kind of success with a new Embody line? That's a tall order for a company playing catch-up in this segment.
And so the specialty sleep battle continues. Stay tuned for future developments.