Sourcing Strategies by Tom Russell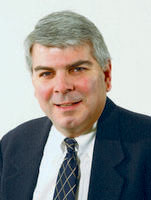 Zepol offers interesting furniture industry trade data
September 30, 2011

Anyone who has been reading Furniture/Today on a regular basis may have come across the name Zepol Corp. This Minneapolis-based trade intelligence firm provides information to a number of trade publications detailing import and shipment information on a monthly basis. While the information is interesting and gives an idea of what is happening in the area of global trade, it wasn't very specific to indoor residential furniture.
That was until Furniture/Today asked for some more specifics relating to the industry. Zepol and its marketing coordinator, Chelsea Craven, have been very gracious in looking to accommodate our needs. Recently they provided us an analysis on some interesting details such as where the bulk of furniture arrives when it comes into the country and where it leaves from for export.
For the first six months of 2011, the majority of imported product - nearly $2 billion worth of items ranging from seating to case goods - came into, you guessed it, the port of Los Angeles. Surprisingly, this was followed by New York at $852.6 million and Seattle at $504.3 million. Further down the list were Savannah, Ga., Norfolk, Va., San Francisco, Duluth, Minn., Miami, Baltimore and Detroit, at $121.1 million.
On the export side, this was reversed and the most important port was Detroit with $182 million in product shipped, followed by Buffalo, N.Y., at $111.4 million, Seattle with $71.3 million and New York with $69.6 million. Further down the list of export ports in order of importance were Los Angeles, Norfolk, Va., Ogdensburg, N.Y., Miami, Laredo, Texas, and Charleston, S.C.
Additional research by Zepol showed that wooden bedroom and related case goods remained the largest product categories imported, followed by wood framed upholstery, other wood framed seating and wooden dining tables.
The information is small compared to the volume of import and export data compiled by Furniture/Today every six months around High Point Market time. However, we also view it as another useful resource of information that we look forward to sharing with our readers in the future.
A word of thanks to the folks at Zepol for compiling this industry specific data. We look forward to the chance to access your extensive research in the future.