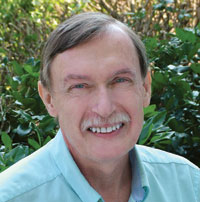 On dog food and party goods
September 20, 2011
I just read about a couple of brand extensions that surprised me a little but make sense when you think about them.
Biltmore, the Asheville, N.C.-based company that manages the Biltmore Estate and has licensed lines of home furnishings and other products based on the huge and lavish home, is getting into the party business with Biltmore Inspirations. 
As its press release says, "Biltmore Inspirations offers consultants the opportunity to build their own business by selling an exclusive collection of tableware, home decor, wine accessories and chef-selected foods, all influenced by the unique beauty of Biltmore, the 250-room French Renaissance chateau located in western North Carolina that was once home to George and Edith Vanderbilt. Consultants share the products in a home party environment."
So instead of Tupperware, the free-agent consultants will sell party goods. At parties. Sign me up.
Tim Rosebrock, vice president of Biltmore's home products division, says it's a "truly special line of products, developed specifically for Biltmore Inspirations." Biltmore already has an award-winning winery, so these goods should fit right in.
About 100 miles east of Asheville, the Lexington (N.C.) Dispatch has a story on beloved North Carolina artist and designer Bob Timberlake, who in addition to products including his furniture line with Century is also now selling a licensed line of dog food.
It seems Timberlake has always loved dogs and was inspired to work with Plantation Dog Food to create the product after his grandson's bird dog, Mike (short for Michael Jordan -- this is Tar Heel territory), unexpectedly died a few years ago, the Dispatch reports. It's suspected the dog died from liver disease caused by some imported filler in his food that was contaminated.
"When he died from this, it made me mad," Timberlake told the newspaper. He wanted to help other dog owners. He had the resources to do research into dog food and long experience in licensing, and thus was born Bob Timberlake Signature Series Super-Premium Dog Food. (Apparently named by the same guys who pick all the mattress brand names.)
It can be risky to branch out into new products but it sounds like these two might work. Biltmore and Timberlake both have reputations for quality, at least regionally. I doubt either would do anything to harm their brand image and they could pick up new fans in the process.