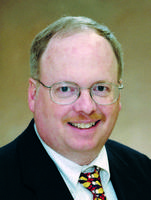 Serta's Eilenfeldt retires
September 1, 2011
Bob Eilenfeldt, a well-known and well-liked figure in the mattress industry for many years, is retiring from his job at Serta.
I'll be offering a tribute to Bob in an upcoming print column, but I wanted to get the news of his retirement out now.
Bob spent almost 40 years in the mattress business, working for some of the biggest names in the industry. Now he's going to be spending more time on work for his church.
To wish Bob well in his retirement, you can reach him at bobeilenfeldt@yahoo.com.