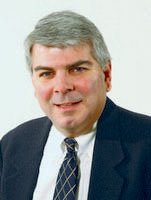 Vietnam proposes another minimum wage hike
August 26, 2011
Recent news reports out of Vietnam indicate that the nation continues to experience widespread inflation. To address that, the government there recently announced another proposed hike in minimum wages.
Agence France-Press reported this week that this fall, the government will require the basic wage to rise 29% for overseas companies and 48% for domestic companies.
Sources say that wage increases occur in Vietnam at least once if not twice a year. But not only is this latest hike higher than normal, it also comes on top of a 13.7% increase announced in April.
In furniture factories, this could have an impact on pricing of finished goods given the labor intensive nature of the business. Rises in materials and transportation costs also could have an effect.
Sources say that rising labor costs are also a factor in China, due in large part to the government's push to build a consumer-driven economy that supports local manufacturers.
But the issue of rising wages appears as serious, if not more pronounced, in Vietnam, no thanks to the issue of inflation. Consumer prices there in July were an alarming 22% higher than they were in July 2010, according to the Agence France-Presse report.
Another issue that continues to be of growing concern at least in the furniture industry is a possible antidumping case against Vietnamese wood bedroom furniture producers. A meeting of government officials and Vietnamese manufacturers held in mid-August to address the issue was inconclusive at best, but some firms are said to be considering hiring law firms just in case.
While Vietnam remains competitive in bedroom production, these issues all lead to some uncertainty for those who source product from there. Are you concerned?