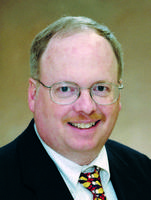 Amid bad news, a silver lining
August 16, 2011
The stock market has slumped. Consumers are worried. And suddenly prospects for mattress sales seem uncertain.
A leading mattress retailer called me the other day to get my thoughts on the recent spate of bad economic news. I shared some concerns and the retailer agreed that the economic climate is lousy. But then he turned the tables on me: Is there a silver lining to all this bad news?
There is, we agreed, and it's an important point to keep in mind as we gear up for the all-important Labor Day sales. The silver lining is that retailers who don't lose their nerve and who continue to promote aggressively will outperform the Nervous Nellies.
I heard some version of that sentiment several times at the recent Las Vegas Market. It's the aggressive retailers who will get the business, I was reminded.
The economy is not doing us any favors these days, but that doesn't mean we should give up. The hard-charging retailers will get their share of whatever business is available. They will eat the lunch of retailers who pull back in the weeks to come.
Which camp will you be in?