Bedding Today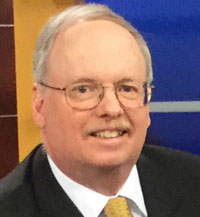 RSAs launch bedding innovation debate
July 12, 2011
Our intriguing question this week: Is the bedding industry innovative?
This question comes from our friend Mark Quinn, the Leggett & Platt executive who helped launch the Sleep Geek web site (www.sleep-geek.com) that gives retail sales associates a voice — and also gives them a chance to win prizes.
Mark recently shared with me some of the answers RSAs provided to this question: Do you think the bedding industry is innovative?
Not surprisingly, the answers covered the gamut.
"The industry is extremely innovative," one RSA said. "Changes to mattresses happen quite often. I see new designs on a regular basis, where some ideas prove to work and others don't."
Another RSA offered this view: "The industry is full of innovations ... mostly bad." Ouch!
And a third said: "Too much marketing, too little innovation. Don't be afraid to swing for the fences, instead of playing along with the rest of the pack."
So with that range of thoughts to frame the discussion, we ask you, dear readers, to share your thoughts. Do you think the bedding industry is innovative?