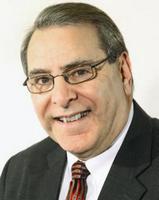 Let's pitch in and help
May 25, 2011
As you undoubtedly know, some 123 people lost their lives in Joplin, MO. as the result of a deadly EF-5 tornado.
Joplin is a mere 13 miles from Carthage, which is home to Leggett & Platt, a company that employs a number of my industry friends, including Mark Quinn, segment vice president of marketing.
Fortunately, Mark and his family are safe. Others, however, have stories that don't end as well.
Mark sent me an email to let me know he was fine and asked if I would share a link for people who wanted to help Joplin rebuild.
The link is www.facebook.com/joplinmo
Always at the head of the line to offer assistance, the L&P website also had this link for those who want to help out. http://leggett.com/disaster-relief-information.htm
One of the things I am most proud of regarding our industry is its willingness to help out in a crisis.
There's no better time for us come together and lend a hand.
I hope you will join me in trying to make a difference.
Mark, our prayers and thoughts go out to everyone impacted by these tornadoes.