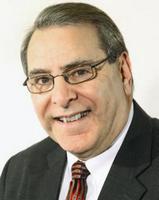 Lynn Davis will be missed
April 28, 2011
When I got the call that my friend, Lynn Davis, had been killed by the tornado that decimated parts of Mississippi and other Southern states yesterday, I literally felt as if I had been punched in the stomach.
I was stunned and shocked and didn't want to believe what I was hearing. In a subsequent phone conversation with Bill Cleveland, former president of the Tupelo Furniture Mart, I was told that despite the threat of the tornado, Lynn had been on his way to check on the home of a friend.
That didn't surprise me and if you knew Lynn, it wouldn't have surprised you either. That's the kind of man he was - someone who invariably went out of his way to help, regardless of whether he knew you or not.
And if you knew Lynn, you also knew that he was a man of faith. That faith, which I believe was always there, was taken to a new level after he almost died in a head-on car crash a few years ago. Even though that memory was painful, Lynn and I talked about the accident more than once, usually during the Tupelo Furniture Market in his office.
Considering the severity of that accident, the fact that he miraculously walked away from that wreck was never lost on Lynn. "It obviously wasn't my time. It was also obvious that God had given me a second chance," he told me.
Grateful for that, Lynn's faith soared and he wasn't ashamed to share how that wreck changed his life, strengthened his faith and brought him closer than ever to God.
When Albert Fraenkel, founder of Fraenkel Co., announced his retirement during the last Tupelo market, he did so at a private meeting with a handful of industry executives, including Lynn. I will never forget that meeting because Albert asked Lynn to tell the story of that accident and how it had changed his life.
When Lynn finished, you could have heard a pin drop. I remember thinking that while I could not begin to comprehend the pain Lynn must have gone though due to that wreck, it was so typical of God to give beauty for ashes.
Always the southern gentleman, Lynn always called me Mr. Ray and I followed suit, calling my buddy Mr. Lynn.
Well, Mr. Lynn, I will miss your quiet dignity and those long talks in your office during market.
But thanks to your faith, you made me a better person. But your faith did more than that. It is helping me right now because I know despite what happened in Okalona, you made it home safely.