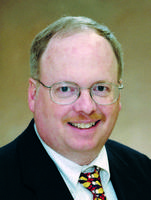 Carpenter, Protect-A-Bed: Media stars
October 13, 2010
Carpenter Co. and Protect-A-Bed recently received some great coverage in Bloomberg Businessweek's Sept. 27-Oct. 3 issue.
Carpenter Co. continues to reap the benefits of a very clever social media campaign promoting pillow replacement. The company's "2 guys and 600 pillows" video has gone viral on YouTube, racking up an astonishing 2,806,295 views, when I checked it out a few minutes ago.
That backwards music video, with a catchy soundtrack and wacky special effects, is setting the bar very high for other social media campaigns in the bedding industry.
The video was produced by comedians Rhett McLaughlin and Link Neal, known as Rhett & Link, who are part of "an elite group" thriving on YouTube videos, Businessweek reported. A picture from the pillow video accompanied the story.
In a story on "How to Keep the Bedbugs from Biting," the magazine included a mention, with photo, of a Protect-A-Bed mattress encasement product. "The mattress can continue to be used while the bedbugs starve to death, a slow process that can take up to a year," Businessweek wrote. Hey, it serves those nasty bedbugs right.
Kudos to Carpenter and Protect-A-Bed for those positive media mentions. It's nice to see our companies featured in the national media.