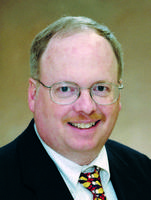 Encased coils in new Posturepedic line?
September 23, 2010
Does Sealy have an encased coil shocker coming in its new flagship Posturepedic line?
That's what various sources are telling me, and the speculation is being taken seriously in some high quarters in the industry.
"I've heard that," said Simmons CEO Gary Fazio, when I asked him about the encased coil-Posturepedic talk. And Fazio offered this quick take on the idea: "I would find that surprising. The Pocketed Coil (Simmons' trademarked name for its encased coil technology) is our system. It would be unusual that somebody would use somebody else's system."
Gary is right about that. It would seem very odd that Sealy would embrace a system for its key bedding line that is at the very heart of the Simmons selling story. Still, stranger things have happened in Mattressville.
Now it's worth noting that the new Posturepedic line will not debut until the next Las Vegas Market in January, so an official launch is still months away. Sealy is probably looking at various concepts and getting feedback on them, and the company's plans could change depending on how that process plays out. In the meantime, though, the industry grapevine is buzzing.
I asked Jodi Allen, Sealy's chief marketing officer, about the possibility that Sealy would use an encased coil unit in its new Posturepedic line. "We don't want to discuss our product development plans until we have let our stakeholders know our plans and we are relatively early in the Posturepedic development process," she said.
Until Sealy officially announces its plans, we are left with intriguing speculation about just what those plans might be.
I agree with Fazio that it would be surprising for Sealy to use encased coils in its new Posturepedic line. What do you think?