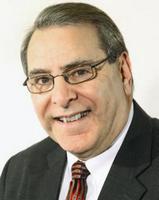 FT web site changes
August 24, 2010
Here at Furniture/Today, we always look for ways to bring added value to you, often in the form of more news, analysis, statistics, more updates of people, products and so on.
When we added a talkback section on our website, which allowed users to comment on news stories, the goal was to give you more of an opportunity to comment on those items.
However, due to a growing issue stemming from highly inappropriate posts on our website, Furniture/Today will no longer allow readers to post comments to the news stories reported.
Since the day our website launched some 10 years ago, we've welcomed reader input. And since day-one, we set forth very clear and very simple posting guidelines.
Essentially, we asked readers to:
*Keep their comments to the point
*Keep them respectful and relevant to the story
*Refrain from personal attacks, vulgarity, obscenity and commercial promotion.
Sadly, a small but growing number of visitors to our site appear unwilling or unable to follow our guidelines.
As a result, at a time when the staff is working harder than ever to provide you with the information you tell us you want and need from us, we've spent far too much time taking down anonymous posts that have attacked everything from someone's morals to their looks.
Our concern was echoed last week by a reader who wrote me and noted that, "Lately, when I read the comments on blogs or articles in Furniture/Today, there seems to be enough venom to make most snakes proud."
And yes, this reader identified himself, something anonymous authors here and on other websites don't seem to have the courage to do.
As any of you who read my column know, I often end it with..."I want to hear from you."
We still do. Please feel free to call me at 336-605-1112, or email me at rallegrezza@furnituretoday.com.
You are also encouraged to contact any of the staff. All of our emails are listed in the print issue and online.
And of course, you are always welcome to write a signed letter to the editor.