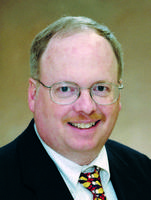 Consumer mattress buying guide debuts
August 5, 2010
It's been more than two years in the making, and it debuts this week. Welcome to Mattress Buying 101.
For the first time, we are talking directly to consumers with this consumer buying guide. A print version is in the Las Vegas Opening Day issue, along with plenty of other bedding stories that mark another bedding-rich market in Las Vegas.
The buying guide takes our bedding coverage to another place - to the living rooms, dens - and bedrooms - of consumers around the country. In it, we provide an overview of key issues in the mattress shopping and mattress buying experience.
At Furniture/Today, we began talking about communicating directly with consumers more than two years ago. We believe we have a unique perspective on consumer issues, as we are in touch with the retailers who serve consumers, and with the producers who serve the retailers. In addition, we regularly conduct consumer research, and we understand the critical role the consumer plays in the mattress buying equation.
We are making the information in the consumer buying guide available in several formats. The print version in our Aug. 2 is just one. Click here to read an online version of the buying guide as well as see me discuss these issues in a video.
This is an exciting new chapter for us at Furniture/Today. We welcome your comments, and we look forward to continuing to provide key mattress information to all of those groups, including consumers, suppliers, producers and retailers, who appreciate the importance of a good night's sleep.