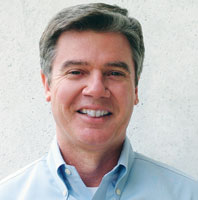 Consumers continue in frugal mode
July 29, 2010
There were two very interesting segments on Yahoo's "Tech Ticker" business show this week, both featuring Vera Gibbons, columnist for consumer finance site WalletPop. She was discussing the tough times for retailers and suggesting that nomajor changes are likely to be in store until consumer confidence comes back.
That means don't expect much until we see some sustainable jobs growth.
In the first video, Gibbons says that innovative retailers who know how to stand out from the crowd are the ones holding their own in this climate. She offers a few examples.

The other video discusses some of the findings in a joint study by Deloitte and Harrison Group, showing that more than 90% of American consumers surveyed said they expect to continue spending cautiously even when the economy improves. Moreover, 55% of those who have cut back haven't suffered a decline in income. They just felt they"should be cutting back." Click here to read the executive summary.
Granted, this was a food-related survey, but there are plenty of takeaways in it for the furniture industry. It described today's consumers as "resourceful" and their shopping habits as "precise."
"They want the best best prices on everything," Gibbons said in an interview with Yahoo's Aaron Task, as she pointed to the "phenomenal success" of CouponMoms.com and its 2.5 million users.