Retail Ideas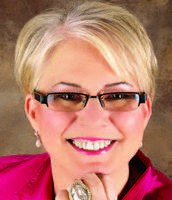 IT'S TAKING TOO MUCH TIME
July 13, 2010
This is going to be another short post - I must be learning something from all that tweeting :)
I think I've just about said it all in that first statement, though. The furniture shopping process is taking the consumer too much time. They're getting frustrated and, in some cases, giving up altogether or just buying the cheapest option available to them because they don't have the time to do the research they need to do to justify investing more than the bare minimum amount.
How can you rethink your business's operations over the next month as your customers are gearing up for the fall shopping season and make your processes less time consuming?

Here's three quick ideas for you:
1. Get content up on your website that educates your customers. Consumers researching online are smart and they need and want unbiased and detailed information-fast. We all do. Be the ones to give it to them.
2. Hire a user interface expert (by the way, that's an industry term for someone that figures out the easiest way for consumers to navigate your website). Have that expert to make the changes to your website that will allow your customers to get to where they need to be on your website....faster. Make it as intuitive as possible for the visitors to your site to make the jump to a conversion decision - no matter where they are in the buying process. Your customers will appreciate it and so will you when you see the uptick in sales and/or sales inquiries.
3. Brainstorm with your warehouse staff- today.Ask them to tell you (not write down as some don't feel comfortable writing) their 10 best ideas for speeding up the delivery of service to your customers (while still maintaining quality). Give the 3 people 100 each, send them a handwritten note and put their names up EVERYWHERE - in your lunchroom, in the company newsletter, in an internal e-blast, etc. Recognition at that level to employees who may not be used to it goes a long way in surfacing great ideas that may be hidden from senior management's view.
What are your ideas for speeding up the buying process for your customers so they can spend more time slowing down and enjoying their friends and families at home? I'd love to hear your thoughts!