Retail Ideas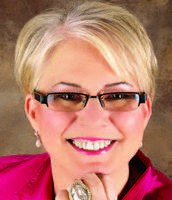 FREEDOM, FACEBOOK and the FOURTH OF JULY
July 2, 2010
Here's a simple idea for how you can reach out via Facebook,Twitter, your websites and/or your blogs to let our military families know how much you appreciate and honor their service and their sacrifices this Fourth of July weekend.
It's easy in the hustle and bustle of sales, shopping, family fun and the the *stuff to get done* around all of those activities to lose sight of the men and women protecting the freedoms we are celebrating... and the sacrifices their families here in the States are making on our behalf. I hope this *Retail Idea* will be one that will be appreciated by your customers and/or clients who have loved ones and friends in the military~
Please consider embedding this USO widget http://www.uso.org/index.aspx?id=widget into your own websites, blogs, and Facebook Pages. Doing so will enable your customers and/or clients to share with our troops how much their service to our country is appreciated. Embedding this widget takes less than five minutes.
Another excellent place to get further content for your own sites, blogs and Facebook Pages is via PBS. The link here is for the history of the Fourth of July but this whole section of PBS's site is full of excellent information that you can use for story ideas and links: http://www.pbs.org/capitolfourth/history.html
I know it will surprise you that this post is so short if you are a regular reader, but that's all I want to say...it's just my hope that through your online channels- our industry will find ways to remember and honor those families who are fighting and sacrificing so that we are free to celebrate and enjoy this holiday weekend.
May you and your families have a safe and Happy Fourth of July!