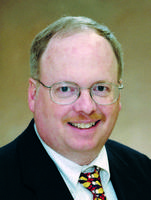 Vegas bedding deadline July 2
June 24, 2010
Attention bedding manufacturers: Your deadline for submitting Las Vegas Market introductions is Friday, July 2.
Yes, another market cycle is now beginning, and I've already begun compiling information on Las Vegas mattress and sleep accessory introductions. If you want to be included in the charts, photo overviews and product stories that I compile each market you need to get me your product information by July 2.
A couple of tips:
• Make sure to include your showroom location.
• You may include quotes on why your company is introducing a particular product. You may also include a full-fledged press release, if you wish.
• Be sure to give me retail prices for a queen-sized set of bedding.
• While we have forms online to help you submit information (see www.researchtodayonline.com/data/LV_Intros.htm) you can also simply email me an overview of your introductions. Just tell me what's new and why you are introducing it. My new email address is dperry@furnituretoday.com.