Retail Ideas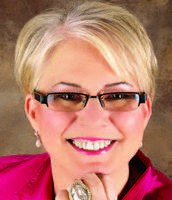 Nebraska Furniture Mart, #NateDay and Twitter
June 17, 2010
Why did Nebraska Furniture Mart participate in the first #IDZinechat on Twitter? Why did 139 interior design bloggers write about @Nate_Berkus for free for #NateDay on Twitter? How are they all connected and how can you leverage these concepts to create sales and web traffic for your own retail businesses?
#IDZinechat explained:
#IDZinechat is a FREE and *no strings attached* event on Twitter where worldwide consumers and worldwide interior designers get on Twitter at the same time so consumers can get their questions answered by professional interior designers without any obligations.
Once everyone is online, consumers are free to fire away and ask the interior designers any question they want about interior design, furnishing their home, etc.
Any interior designer can answer any question so consumers come away with multiple options and are free to select which answer seems best for their own situation. Interior designers participate because it is an unparalled opportunity to find out what consumers are really concerned about and to make connections with those consumers.
Of course, the benefit of listening in to these conversations if you are a retailer or manufacturer is obvious which is exactly why Nebraska Furniture Mart (@nfmtweets ), RC Willey (@RCWilley), Century House (@thecenturyhouse) TLSByDesign ( @TLSbyDesign ) Harden Furniture (@HardenFurniture) and BKIND3 (@BKIND3 ) and other smart retailers and manufacturers were present on Twitter for the first #IDZinechat held approx. 3 months ago.
The 2nd #IDZinechat, (details: http://idzinechat.blogspot.com/2010/06/idzinechat-back-by-popular-demand-date.html being moderated for free by North Carolina based interior designer and design blogger, @WandaSHorton (,http://www.interiorconceptsbywanda.com/ ) will be held on Twitter next Thursday night, June 24th at 8pm EST.
Here's how you might consider using this idea for your stores:
Use Twitter to gather consumers around your store to facilitate a conversation between consumers and your in house store designers. NO selling allowed-just create a time to listen to your potential customer 's questions and ideas and answer them.
Hopefully, with this approach to listening first and selling later, when those potential customers ARE ready to buy, they'll know which store has the designers who are willing to listen and offered them great advice int the past with no strings attached and will seek your store out first because of that.
#NateDay for Nate Berkus explained:
#NateDay on Twitter was executed by the design blogger duo Joy Zaczyk and Janet Villeneuve (childhood friends since kindergarten) aka @MoggitGirls on Twitter. Janet and Joy's very popular blog http://www.moggit.com/ pokes great fun at the world of interior design.
The producers of @Nate_Berkus 's new show, through a series of tweets with Janet and Joy, worked with them to encourage design bloggers worldwide to write design blogs on Monday, June 15th about Nate's new show. Thus, with the help of another design blogger, @CreateGirl, (http://creategirl.blogspot.com/ ) #NateDay was born.
And, indeed, on Monday, June 14th, 139 design bloggers wrote posts about @Nate_Berkus for #nateday. See them all here: http://urli.st/NSZdiuaV (@moggitgirls asked me to say thank you to you @designblahg ( http://www.designblahg.com/ ) for the tip to the aggregator)
What sweetened the pie even further for the bloggers that participated besides the opportunity to simply be known to Nate Berkus 's producers?
Nate's producers gave the @moggitgirls a *blog audience* address to tweet out. All the bloggers had to do to possibly be included in Nate's real audience for the TV show was to send their blog and their email address to this address-and it was all done using Twitter-very easy.
Here's how you might consider using this idea for your stores:
What if you used social media tools to invite your local design bloggers to blog about some aspect of your store- a room they loved, a line you carry that they love, etc? What then if you posted all of these design blogs on your website and drove some traffic to the design bloggers this way and they cross linked and did the same for you?
What if you offered them some sort of prize or a guest appearance on a TV commercial? What if you offered to take the winning blogger to market with you and introduce them to a vendor they love?
The possibilities are endless for re-purposing the idea of this event in your local markets to create a wonderful bond with local interior designers who might be able to refer business to your store.
I hope you will see how easy it would be to execute on both of these ideas (or variations that suit your markets) and how inexpensive, as well, in order to create future sales opportunities, a sense of fun and excitement around your store brand and lots of new friendships!
What are you thoughts? Have you done something like this yet? Let me know in the comments-I'd love to hear from you!