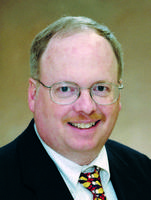 A dirty problem: Old mattresses sold as new
May 27, 2010
A Miami television report recently shined a spotlight on a dirty part of the mattress industry: Unscrupulous bedding renovators.

Restonic licensee Gary Robinson complained about the renovators in an on-camera interview, and the news crew showed enough enterprise to buy a renovated mattress and cut it open. Robinson helped reveal the ugly story of what was inside: An old mattress simply given a new cover. It didn't meet the federal flammability standard, Robinson said. Nor did it have a label indicating it was a used product. And Robinson noted that he has to compete with cheaply priced mattresses like those.

As any bedding veteran will tell you, this is a big problem. It's also one that defies easy fixes. The Miami story said investigations of renovators are active and ongoing. That's a good thing.

"Thousands of refurbished mattresses are sold every month in Florida alone as new and this means lost sales for legal manufacturers," Robinson told me. "We have been unable to get state and federal agencies to stop them even though we sent them a petition signed by most manufacturers here with a list of names, addresses and phone numbers of the refurbishers."

Robinson asked for my help, and I'll ask for yours. What help is available for legitimate bedding producers on this issue?