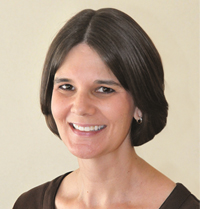 Top 100 U.S. Furniture Stores
May 26, 2010
The Top 100 U.S. Furniture Stores sold an estimated $25 billion worth of furniture, bedding and decorative accessories in 2009 and operated 8,577 storefronts. The Top 100's 2009 sales decreased 8.6% from 2008 figures of $27.4 billion for the same group of companies.

You can download Furniture/Today's exclusive 2010 Top 100 report by clicking here.

Other Top 100 highlights:


Ashley Furniture HomeStores again ranks at the No. 1 company, posting 2009 estimated furniture, bedding and decorative accessory sales of $2.13 billion. www.ashleyfurniturehomestore.com/
IKEA maintained its No. 2 position with estimated 2009 furniture, bedding and decorative accessory sales of $1,975 million. www.IKEA-USA.com
$155 million separate No. 1 Ashley and No. 2 IKEA
Only 18 companies on this year's list experienced sales increases over 2008.
The Top 100 account for 58% of sales through all U.S. furniture stores.
Please note the Top 100 report will be available as a
free download
for a limited time only - through June 24, 2010.
A big thanks goes to our friends at
Acme Furniture
, the sponsor of this year's Top 100.