Retail Ideas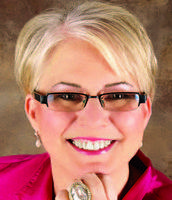 @ICFF2010 -BUSINESS TAKEAWAYS
May 19, 2010
@ICFF2010 -BUSINESS TAKEAWAYS
The International Contemporary Furniture Fair, now in its 22nd year, is held once a year in NYC. It is a global summit for showcasing the best of contemporary design with a special focus on emerging talent.
My company, The Kaleidoscope Partnership, was fortunate to have been chosen to provide social media services for George Little Management - the producers of @ICFF2010. We were awarded the contract on the Wednesday before the show opened on Saturday. There was very little time to prepare.
What's in this information for you?
There are times when, as a retailer, business or individual, we may have an opportunity for growth in front of us that requires us to be able to run up to that pole vault bar FAST and jump over our comfort level bar - in order to capitalize on what may never come our way again.
The 3 business nuggets shared below are what helped us to make the leap and I hope, by sharing them, will help your business to prepare for that one vault that just could win a cascade of gold medal opportunity for YOUR company, too.
Nugget 1: Get a prescription for valium.... No, this is a joke
Ok, seriously...
1. Be prepared to handle the additional stress.

If you are going to dive into a big opportunity and don't quite have enough time to prepare properly, be ready for the toll it will take on everyone around you. Let your team KNOW that you are now, officially, more stressed out than normal and to bear with you while you lose sleep to make this huge opportunity happen. Then, at the end of it, do what you can to let them know how much you appreciate their understanding. For instance:
Our assistant, Cindy Reeves, who is on twitter as @PayLess4Travel, has done everything possible to help us prepare for #ICFF2010-including working through the weekend when she'd rather be making the gorgeous, beautifully designed one of a kind gift cards that are her true passion (which she would be happy to sell to your stores in time for the fall holidays if you ask her ) So, thank you, Cindy, for helping us to get through this. We appreciate you.
2. You won't have time to put together the ideal team so identify the team members whom you believe would be most willing to help you and then remember to thank them afterwards!
Because, the contract with ICFF was given to our company 2 and a half days before the fair started, there was no time to build a large Twitter following of passionate design aficionados or a Facebook Page full of engaged fans. Under normal circumstances, our business would have worked long and hard on making sure we had listened, engaged and built relationships and offered valuable content in each sphere in order to maximize the buzz we could generate globally on behalf of @ICFF2010.
However, we were able to identify and connect on Twitter with a few KEY friends of mine on the @tkpleslie Twitter feed whom we knew and they WERE kind enough to help the message go viral on their own Twitter feeds that there WAS a social media aspect to @ICFF2010. These friends helped spread the word far and wide and, before we knew it, the whole world WAS talking about the fair which you can see proof of by entering @ ICFF2010 into the search bar on http://twazzup.com .
Thank you @Will_UK and @lollydaskal. Will lives in the UK and writes a great design blog called http://brightbazaar.blogspot.com and used to work in ecommerce for @anthropologie. Lolly is one of the country' s top business coaches and is known throughout social media circles for her ability to listen and give cogent, sound advice to transform a business from good to truly great. Both of them have been indispendable to The Kaleidoscope Partnership in different ways during this event as have many, many others, including @dhatfield, @imageglow @MetropolisMag @WandaSHorton @BEDG_London @maybellinete @snugfurniture @tracyhiner @SUButcher @ArchitectsLeague, @averydesign @SweetSoaps @irwinfelddesign @abcddesigns @jonathanlegate @jbint @gbcstyle @RareBirdCreativ @jeffpulver @cococompany @jelynnie @ArchitectsLeague @DecoratingDiva -without whom this would never have happened at all, and many more.
May I suggest you follow all of the above if you are on Twitter? They all share wonderful content that will enrich your knowledge and are delightful people.
3. Set 2 goals that are measurable and agreed to-in writing- by your customer or client. When there isn't enough time to get it all done your client will forgive your mistakes if you deliver on the key objectives that were important to them.
Example: The number of mentions of the ICFF2010 brand (because this ONLINE name for the brand was only established on the Wednesday before the start of the show on Saturday. Most people referred to it before then simply as ICFF.) Retweets of those brand mentions were important goals to our client because they generate both B2B and B2C brand awareness. On both accounts, we were very successful in delivering. Did we make mistakes in execution? Absolutely. Did they matter to our client? Not so much because the overall objectives were reached very successfully within a very limited time frame.
To summarize:
1. Communicate the stress you will be under. Ask for understanding and then appreciate those who helped you after it is over in ways that are meaningful to them.
2. Work with your existing *tribe* and, afterwards, remember to thank them in a way that truly means something good for their business objectives, too.

3. Set a maximum of 2 measurable goals that have written buy-in from your client and then execute with precision and deliver. If mistakes are made, they will be forgiven.
Finally, even if that bar really wobbles as you run up to it and jump to vault over it, what really matters is that you can clear it. If you can, that golden opportunity for growth is YOURS!