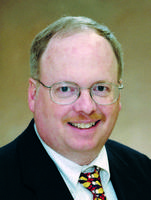 Consumer Reports makes $1K misstep
May 11, 2010
Call it Consumer Reports' $1,000 problem.
The respected consumer products evaluation publication takes a look at mattresses in its May issue, as we noted in a previous blog. In that blog, we found fault with the publication's decision to do mattress tear downs. Many of you agree with that criticism.
This week we tackle another pesky problem with that Consumer Reports mattress report,  which says, basically, that consumers need spend no more than $1,000 on a new sleep set.
Well, that might or might not be true if you are talking about an innerspring sleep set, but it's definitely not true if you
are talking about a specialty sleep set, where prices generally start at about $1,000 and go up from there.
In fact, seven of the 10 mattress brands rated by Consumer Reports last year carried median prices, in its survey sample, of more than $1,000. And two of the three top-rated brands, specialty sleep leaders Tempur-Pedic and Select Comfort, had median prices of $2,408 and $2,125, respectively.
Why shouldn't consumers spend more money for brands that bring more satisfaction? Well, they should. And Consumer Reports discounts that possibility with its over-simplistic advice to be happy with a $1,000 sleep set. That, sad to say, is another misstep by Consumer Reports.