Mattress & Bedding Industry News
Bedding Today provides in-depth coverage of the American bedding industry, bed conferences and latest mattress news reports.

Bedding Editor David Perry continues his new eBedding series by looking at online tools for sales associates. See what Casper does to appeal to Millennials.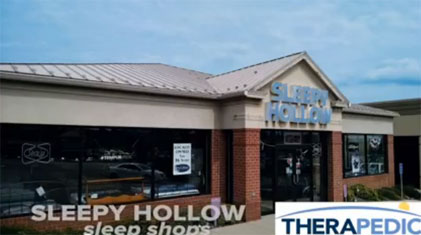 Sleepy Hollow Sleep Shops is winning in the mattress wars these days with some smart questions. The five-store, Ohio-based chain gets off to a good start with customers by asking them: How did you sleep last night? That helps it focus on giving its customers a better night of sleep, as Dave Perry reports in his new Retail Bedding Spotlight feature. See video. Video reports are sponsored by Therapedic.
Bedding Today

David Perry

February 23, 2015

The story behind those 99s in so many mattress ads

This week we tackle the curious issue of why mattress prices invariably feature a couple of 9s. As in $199, $299, $399, $499, $599 and you get the idea. For insight on this perplexing question, I consulted my secret source of wisdom. That would be "What Did We Use Before Toilet Paper?" (I'll give you the answer to that question at the end of the column.) Andrew Thompson's fascinating book, which I found the other day at my neighborhood Barnes & Noble, carries the subtitle: "195 Curious Questions & Intriguing Answers." Thompson says "the nine fixation" is thought to have ...

Bedding Today

David Perry

February 18, 2015

Optimism reigns as bedding producers see positive signs

There was a buzz in the hallways of the recent Las Vegas Market, a buzz that could portend a great year for the mattress industry. One bedding veteran observed that bustling hallways have a way of ramping up the optimism meter, and that's what happened in Las Vegas. Positive outlooks were as common as new mattress lines. Going into the Vegas market there was already a feeling in the industry that good days were, finally, at hand for an industry that has been posting low single-digit unit gains. Economic factors are lining up in the industry's favor, bedding ...
All Bedding Today Blogs