Mattress & Bedding Industry News
Bedding Today provides in-depth coverage of the American bedding industry, bed conferences and latest mattress news reports.
Pleasant Mattress unveils a better bag

When Pleasant Mattress was looking for a way to add some pizzazz to the customer experience for its new MAXX bedding line, it realized the best idea was in the bag. Literally. More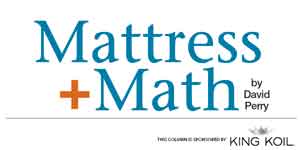 Follow David Perry's latest blog series on the numbers behind the mattress industry. This week he looks at consumers' top sleep strategies Click here to read! Sponsored by King Koil.
#MattressTags

Thomas Lester

November 23, 2016

#MattressTags: Being social and having fun

Hold it right there Bedding accessory supplier Malouf is always game for a little bit of fun on social media. Remember their biodegradable mattress on April Fool's Day? The gang from Logan, Utah is at it again, this time with the popular #MannequinChallenge in which people are videoed frozen in a pose like a mannequin. "After watching a few, we decided we had to participate and I think it turned out well," said Jake Neeley, Malouf's marketing communications director. "We did this in one shot with most people from our Logan office; I'm proud of everyone for ...

Bedding Today

David Perry

November 22, 2016

I saw a turkey at Serta last week. No, I'm not referring to any of the company's products. Shame on you for even thinking that. This turkey was in some turkey plumage that adorns Serta Counting Sheep No. 1, who welcomes visitors to the company's Hoffman Estates, Ill., headquarters. While many of us are looking forward to turkey this Thanksgiving, Counting Sheep No. 1 faces a big rectangle of lush grass – a fine meal in the sheep kingdom. That fun display gives me this opportunity to wish all of you in Mattressville a healthy, happy and safe ...
All Bedding Today Blogs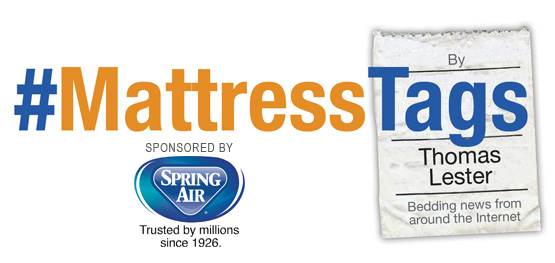 #MattressTags, from editor Thomas Lester, takes a new approach to bedding, bringing you unique, offbeat and at times humorous news that might not make the headlines but that we think is important to business and the people who conduct it, nonetheless... Our hope is to inform, enlighten and maybe make you smile. Read the latest! Sponsored by Spring Air.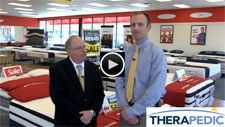 In this month's Retail Bedding Spotlight, bedding editor Dave Perry talks about Mattress Firm's commitment to give back to the communities it serves – a key element of the company's recent national leadership conference. He also interviews a Mattress Firm manager who attended the meeting. See video. Video reports are sponsored by Therapedic.