Mattress & Bedding Industry News
Bedding Today provides in-depth coverage of the American bedding industry, bed conferences and latest mattress news reports.
Porsche bridges bedding, auto industries

ORLANDO, Fla. — The sales tickets for their products may be thousands – or hundreds of thousands of dollars – apart, but the bedding and automotive industries share several similarities, a leading business consultant said here. More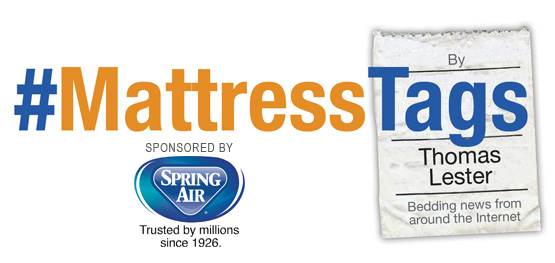 #MattressTags, from editor Thomas Lester, takes a new approach to bedding, bringing you unique, offbeat and at times humorous news that might not make the headlines but that we think is important to business and the people who conduct it, nonetheless... Our hope is to inform, enlighten and maybe make you smile. Read the latest! Sponsored by Spring Air.
Bedding Today

David Perry

July 30, 2015

Robust slate of bedding intros set for Vegas show

The summer Las Vegas Market can't match the introductory firepower of its winter counterpart, but the upcoming event offers a surprisingly robust assortment of offerings. A careful look through the bedding charts elsewhere in this issue — an exercise I highly recommend for the serious bedding retailer — reveals a growing emphasis on sleep technology and sleep-tracking equipment, expanded offerings in the red-hot adjustable bedding arena, and even more emphasis on sleep accessories. This market offers much to bedding retailers, who still have time to tweak their lineups in what is shaping up as a solid year. And the bedding roster ...

#MattressTags

Thomas Lester

July 24, 2015

#MattressTags: The cat came back

And the cat came back Heartwarming story alert: A family that relocated from Texas to Alaska thought they had lost their pet cat, Moosie, at some point during their move. Moosie, however, hitched a ride inside one of the family's mattresses and went undiscovered for two months. The story has a happy ending, as Moosie survived the ordeal. _________________________________________________________________________________________________________________ Easier said than done Wake up without an alarm clock. It's possible, we promise! http://t.co/yvyEMiCOo5 #GoodNights #SleepHealth pic.twitter.com/uK2YIZWqUe — Sleep Foundation (@sleepfoundation) July 16, 2015 _________________________________________________________________________________________________________________ A word to the wise Lack of Sleep ...
All Bedding Today Blogs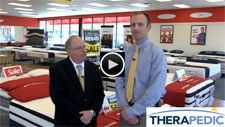 In this month's Retail Bedding Spotlight, bedding editor Dave Perry talks about Mattress Firm's commitment to give back to the communities it serves – a key element of the company's recent national leadership conference. He also interviews a Mattress Firm manager who attended the meeting. See video. Video reports are sponsored by Therapedic.