Mattress & Bedding Industry News
Bedding Today provides in-depth coverage of the American bedding industry, bed conferences and latest mattress news reports.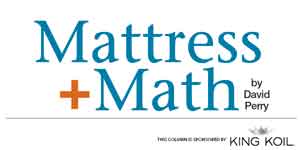 Follow David Perry's latest blog series on the numbers behind the mattress industry. This week he looks at consumers' top sleep strategies Click here to read! Sponsored by King Koil.
Bedding Today

David Perry

April 3, 2017

New book 'Rest' a reminder of what we should be selling

This week I remind you of what we are really selling in the bedding industry: No interest financing. Oops, we are really selling $188 queen sleep sets. Wrong again. We are selling free TVs, if you just buy a mattress. Well, as that quick journey down Popular Promotion Lane reveals, we are talking to the consumer about many things other than getting a good night of sleep. Shame on us for not doing a better job of talking about what is really important to our customers. No, it's not free pillows with a $599 sleep set. I was reminded ...

Bedding Today

David Perry

March 7, 2017

Sleep with any woman: Men's Health has details

It's time to take a break from all of the serious talk lately about major bedding divorces and the challenges of online mattress sellers. So this week we will tackle a critical subject: How guys can sleep with women. Hey, this isn't quite as exciting as it sounds, but there is some excitement in this topic, so read on. A recent issue of Men's Health caught my eye with a catchy headline: "Sleep With Any Woman." The subhead added a key qualifier: "Yes, sleep. As in hibernate. (What were you thinking?) Learn to stack easy Zs, and ...
All Bedding Today Blogs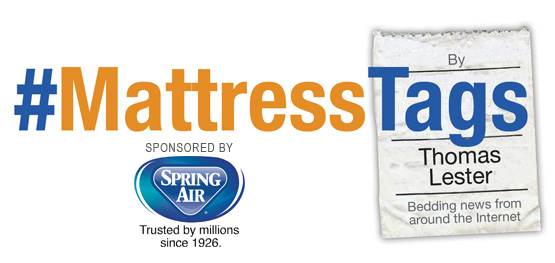 #MattressTags, from editor Thomas Lester, takes a new approach to bedding, bringing you unique, offbeat and at times humorous news that might not make the headlines but that we think is important to business and the people who conduct it, nonetheless... Our hope is to inform, enlighten and maybe make you smile. Read the latest! Sponsored by Spring Air.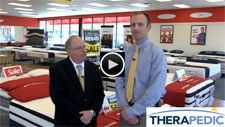 In this month's Retail Bedding Spotlight, bedding editor Dave Perry talks about Mattress Firm's commitment to give back to the communities it serves – a key element of the company's recent national leadership conference. He also interviews a Mattress Firm manager who attended the meeting. See video. Video reports are sponsored by Therapedic.