Mattress & Bedding Industry News
Bedding Today provides in-depth coverage of the American bedding industry, bed conferences and latest mattress news reports.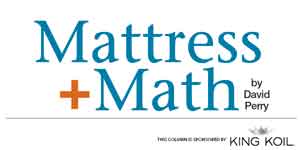 Follow David Perry's latest blog series on the numbers behind the mattress industry. This week he looks at consumers' top sleep strategies Click here to read! Sponsored by King Koil.
Mattress Math

David Perry

July 25, 2017

3 in 4 bedding shoppers buy, but lost sales still a worry

This is the percentage of households that shopped for and bought mattresses last year. Why it matters: This is easily the best performance for any furniture category, and it's good news for the bedding category. Bedding's superior close rate is a big plus for the category. That close rate means the category produces a strong and reliable revenue stream for retailers, no small achievement when store traffic overall is down. This is the percentage of households that shopped for mattresses last year but didn't buy them. Why it matters: While this is the lowest buying gap for ...

Bedding Today

David Perry

July 18, 2017

What happens when online brands face reality of in-store competition?

Online mattress brands are now making their way into brick-and-mortar stores, a development that seems logical as the mattress industry navigates its way through a rapidly changing landscape where bricks are increasingly meeting clicks, and vice versa. But how will those online brands fare when they emerge from the virtual world, where clever marketing and the power of imagination can create compelling images, and face the harsh reality of competitive models? That's an issue that bedding veterans have been discussing for a while now, and it's one we will be following closely in the months to come. There ...
All Bedding Today Blogs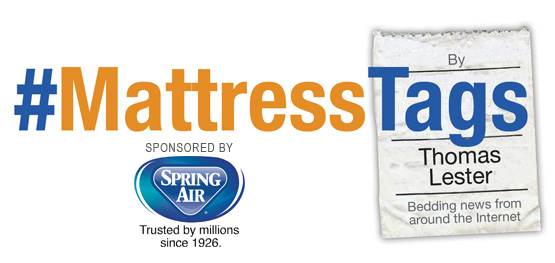 #MattressTags, from editor Thomas Lester, takes a new approach to bedding, bringing you unique, offbeat and at times humorous news that might not make the headlines but that we think is important to business and the people who conduct it, nonetheless... Our hope is to inform, enlighten and maybe make you smile. Read the latest! Sponsored by Spring Air.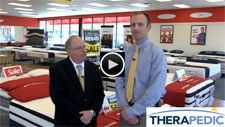 In this month's Retail Bedding Spotlight, bedding editor Dave Perry talks about Mattress Firm's commitment to give back to the communities it serves – a key element of the company's recent national leadership conference. He also interviews a Mattress Firm manager who attended the meeting. See video. Video reports are sponsored by Therapedic.