Latest News and Analysis of Furniture Brands International's Bankruptcy
Current news, analysis and projections concerning the bankruptcy filing of Furniture Brands International and its divisions--Broyhill, Hickory, Thomasville, La Barge, Maitland-Smith, Pearson, Lane, Drexel Heritage, Lane Venture, henredon and Lane Furniture.
Law and the Business of Furniture

Jerry Cohen

March 4, 2014

Prop 65 Casual Living Conference Recap

At the recent Casual Living conference, I moderated a panel on California Proposition 65, a law requiring warning labels to consumers who buy products containing certain chemicals determined to pose health risks. While the law is nearly thirty years old, it has become big news recently in our industry because of a new requirement starting in October 2012. A chemical called TDCPP, also known as Tris, is a common flame retardant used by furniture manufacturers, and that chemical was added by the state of California to the list of chemical carcinogens requiring a Proposition 65 warning. (A short version of ...

Bedding Today

David Perry

March 3, 2014

Bedding Conference adds mojo with Magowitz

We will be helping retailers make more mojo at our upcoming Bedding Conference. Yes, mojo is a good thing, something that all successful retailers must possess. It's the power that allows individuals and companies to be at the top of their game. "Making Mojo at Retail" is the theme of the conference, set for May 14-16 at the Omni Orlando Resort at Championsgate, Fla. We are pleased to announce that we are partnering with the Seena Magowitz Golf Classic at our conference. The Bedding Conference runs from Wednesday, May 14, through the morning of Friday, May 16, and the ...

Sourcing Strategies by Tom Russell

Thomas Russell

February 27, 2014

Chinese labor increases, currency fluctuations remain a challenge

A recent news article on Woodworking Network.com states that the Chinese wooden furniture industry saw growth in 2013, albeit slower than in previous years. I've included a link to this story below for more details. http://www.woodworkingnetwork.com/wood-market-trends/woodworking-industry-news/production-woodworking-news/Chinese-Wooden-Furniture-Industry-to-Reach-963-billion-by-2018-247411601.html#sthash.2BguhINc.dpbsThis should come as no surprise given the challenges that all industries in China are facing of late. For example, government-mandated wage increases are putting pressure on many manufacturers to find ways to lower costs. This is certainly one way to keep a lid on price increases, but obviously will continue ...
More
Out and about at the Casual Living Conference

From touring a retail store or playing a round of golf to attending cocktail parties with casual industry peers or learning more about the changing marketplace, professionals who took time to attend the third annual Casual Living Conference found time to squeeze in some fun. Change: The New Status Quo was the theme for the event, held Feb. 19-21 at Rosen Shingle Creek in Orlando, Fla.
View All Slideshows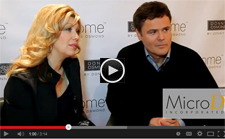 Join Furniture/Today as we interview manufacturers and retailers at the Winter 2014 Las Vegas Market. See the videos. Our video coverage was sponsored by MicroD.