High Point Market Show News
News, features and analysis of the Fall 2016 High Point Market, a biannual furniture trade show being held in High Point, N.C. Coverage includes updates on product introductions, style trends, business developments and strategies for growth.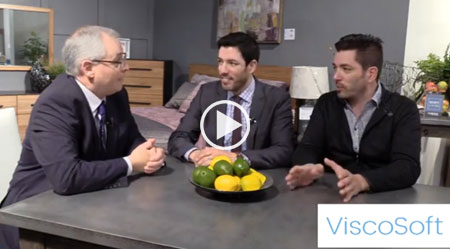 Between laughs and lemons, Drew and Jonathan Scott say their new #ScottLiving indoor collection with Coaster Co. of America reflects their own design preferences and their ongoing goal of helping consumers stretch their budgets while getting the best look and quality possible. #LVMKT See the videos! (Coverage sponsored by ViscoSoft.)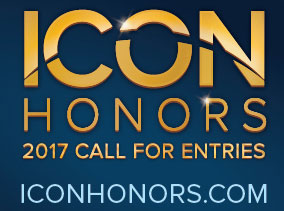 Call for Entries Now Open. No one's more eligible to win than you. Get ready to tell your story! Click to enter!
Bedding Insights: Therapedic line makes music

Bedding Editor Dave Perry sports a rock star look for a market chat with Therapedic CEO Gerry Borreggine, who touts a new musically themed mattress line his group has introduced. (And don't miss the outtakes.)   (Video coverage sponsored by Symbol Mattress.)

See Video
Furniture Everyday

Bill McLoughlin

November 3, 2016

4 reasons you might not have had a good High Point Market

By most accounts the recent High Point Market was solidly attended. At least two exhibitors told me they had their best market in years. Another reported a 30% increase in retail showroom visits, and yet another said by Saturday his company had seen at least 20 Top 100 retailers. That doesn't mean everyone had a good market. In fact, there were some companies complaining about traffic. If you are one of those, there is reason for concern. When there is widespread agreement on diminished traffic, such as we saw this summer, it's a pretty good indicator of slowed ...

Bedding Today

David Perry

October 26, 2016

HIGH POINT – Sleepwell executive Paul Kahl sat on a bed in front of the White House – yes, that White House – and said the upcoming election will be good for his business. Kahl is vice president of A.W. Inds., which made its first High Point Market showing this week, spotlighting the company's private label line, Sleepwell. The Sleepwell showroom in the International Home Furnishings Center featured pictures of some of the famous landmarks in the Landover, Md.-based company's back yard, including the Washington Monument and the White House. I had Kahl take my picture in front of ...

Bedding Today

David Perry

October 21, 2016

AT THE MARKET - Call me Dave. I come to you today to offer some savvy market advice: Enjoy your journey in High Point. And delight in the many diversions along the way. That handy guide to the fall edition of market comes to you courtesy of "Moby-Dick." "Moby-Dick"? Yes, Herman Melville's masterpiece, published 165 years ago this week, is sweeping and grand enough to still speak to us today, and even this week at market. All it takes is a huge "Moby-Dick" fan like yours truly to unlock some of the eternal truths in a book that was a ...
Malaysia International Furniture Fair (MIFF)

March 8, 2017 - March 11, 2017

Putra World Trade Center, MATRADE Exhibition & Convention Center

Kuala Lumpur, Malaysia, MY

Export Furniture Exhibition

March 8, 2017 - March 11, 2017

Kuala Lumpur Convention Centre

Kuala Lumpur, Malaysia , MY

VietnamWood

March 8, 2017 - March 11, 2017

Saigon Exhibition and Convention Center

Ho Chi Minh, Vietnam, VN
More