High Point Market Show News
News, features and analysis of the Spring 2017 High Point Market, a biannual furniture trade show being held in High Point, N.C. Coverage includes updates on product introductions, style trends, business developments and strategies for growth.
Online experience is about 'what consumers expect'

Is the experience you offer online shoppers on your website the same as the experience you offer customers who shop in your store? More

Bunny Williams Home returns to High Point Market after 5 years

It's been five years since Bunny Williams showed at High Point Market, but the timing was right to return, according to company officials. More

Cresent brings domestic solid wood casual dining to High Point Market

Cresent Fine Furniture, which is celebrating its 70th anniversary this year, is returning to its manufacturing roots with a new solid wood custom casual dining line being launched at this week's market. More

Thomasville's new take on Hemingway line gets modern twist

HIGH POINT — The latest Hemingway collection at Thomasville, Havana Modern, takes design inspiration from various aspects of old Havana where Hemingway frequented — and lived — between the late 1920s and the '50s, including his estate just 20 minutes outside the capital city. More

Baseball stadium coming to downtown High Point

The latest major project being planned for downtown High Point is not a new showroom or furniture company moving into town. But the impact on the furniture market could be significant nonetheless. More

Stanley makes deal with Time Inc. for new consumer ad campaign

HIGH POINT — Stanley Furniture is launching a consumer ad campaign across a variety of well-known titles this month that have a combined readership of more than 129 million. More

Lexington Home Brands' Ariana builds contemporary offerings

HIGH POINT — Lexington's new Ariana collection adds to the company's contemporary style category with 39 new pieces including 29 case goods and 10 new upholstery frames. More

Price competition is fierce in home entertainment consoles

Credenzas and consoles, whether part of a modular wall or a stand-alone piece, are the key component these days in furniture geared for home entertainment. More

Feizy touts 'one of a kind' inventory

Courting the designer and decorator community, Feizy Rugs is turning attention to its vast offering of one-of-a-kind rugs. More

Pillow King Mike Lindell comes to High Point

Mike Lindell, "America's Pillow King," is making his first-ever appearance at the High Point Market. More
Next
On the red carpet at the IHFRA gala

Editor in Chief Bill McLoughlin turns the spotlight on the award winners as well as the association itself on the red carpet at this year's International Home Furnishings Representatives Assn. gala event. He's even joined by "rival" red carpet interviewer, Connie Post, with dueling microphones. (Video coverage sponsored by AcceptanceNOW.)

See Video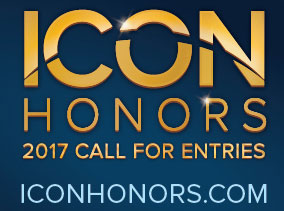 Call for Entries Now Open. No one's more eligible to win than you. Get ready to tell your story! Click to enter!
Furniture Everyday

Bill McLoughlin

March 16, 2017

Did Premarket reveal the industry's Achilles heel?

This week's Premarket saw its largest number of exhibitors since 2014, and while attendance was somewhat curtailed by an unexpected storm across the Northeast, there were plenty of dealers in town, and some even came in early to get a head start (no surprise there). Events like this are always a good opportunity to assess the industry's health, and I received some interesting responses to the question, "How is business?" This is one of those questions that typically elicit the stock response: "Good." This time however, there was often a long pause, occasionally followed by a facial expression ...

Furniture Everyday

Bill McLoughlin

November 3, 2016

4 reasons you might not have had a good High Point Market

By most accounts the recent High Point Market was solidly attended. At least two exhibitors told me they had their best market in years. Another reported a 30% increase in retail showroom visits, and yet another said by Saturday his company had seen at least 20 Top 100 retailers. That doesn't mean everyone had a good market. In fact, there were some companies complaining about traffic. If you are one of those, there is reason for concern. When there is widespread agreement on diminished traffic, such as we saw this summer, it's a pretty good indicator of slowed ...

Bedding Today

David Perry

October 26, 2016

HIGH POINT – Sleepwell executive Paul Kahl sat on a bed in front of the White House – yes, that White House – and said the upcoming election will be good for his business. Kahl is vice president of A.W. Inds., which made its first High Point Market showing this week, spotlighting the company's private label line, Sleepwell. The Sleepwell showroom in the International Home Furnishings Center featured pictures of some of the famous landmarks in the Landover, Md.-based company's back yard, including the Washington Monument and the White House. I had Kahl take my picture in front of ...
Louisville Furniture Market

May 17, 2017 - May 18, 2017

Kentucky Exposition Center

Louisville, Kentucky, US

Canadian Furniture Show/Salon canadien du meuble

May 26, 2017 - May 28, 2017

International Center

Mississauga, ON, US

Showtime

June 4, 2017 - June 7, 2017

Suites at Market Square

High Point, North Carolina, US
More