Current furniture financial earnings, industry analysis reports, industry trends and market news on the top publicly held furniture companies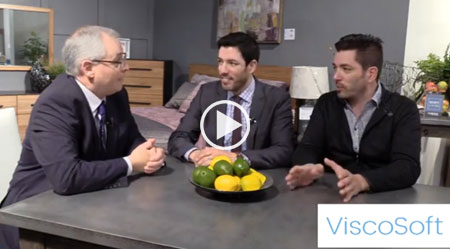 Between laughs and lemons, Drew and Jonathan Scott say their new #ScottLiving indoor collection with Coaster Co. of America reflects their own design preferences and their ongoing goal of helping consumers stretch their budgets while getting the best look and quality possible. #LVMKT See the videos! (Coverage sponsored by ViscoSoft.)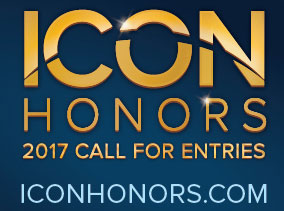 Call for Entries Now Open. No one's more eligible to win than you. Get ready to tell your story! Click to enter!
Filicia offerings get the vote

Designer-for-president Thom Filicia parades Furniture Today's Bill McLoughlin through his collections at Eastern Accents (top of bed lines) and Vanguard (home furnishings), showing how he's ready to "make America beautiful again." (Video coverage sponsored by MicroD.)

See Video
Furniture Everyday

Bill McLoughlin

February 24, 2017

What if housing would never again drive your sales?

The common axiom of the furniture business is that housing activity drives furniture sales. When the housing bubble burst in 2008, the furniture industry suffered near catastrophic setbacks, and the uneven recovery of the housing business since then has been a contributing factor in the furniture industry's inconsistent recovery. There was good news in January as purchases of previously owned homes were up 3.3% and overall home sales hit their highest levels since 2007. However, the combination of low housing inventories and rising mortgage rates are serving as a brake on momentum, and expectations are that interest rates ...

Conversations.

Dean Horowitz

February 23, 2017

Beer run, only this one was automated

With "Proudly Brewed. Self-Driven." displayed on the delivery truck, last year OTTO and Budweiser partnered on a self-driving truck test: 51,744 cans of beer were hauled 120 miles in Colorado. The senior director of logistics strategy at Anheuser-Busch said: "I see a future where this technology becomes ubiquitous; it becomes similar to automatic transmission or cruise control." Please watch this video about how the test was conducted. It doesn't eliminate human involvement in the delivery process, but it does offer a solution for our industry that has been discussed and speculated about for a few years. What do ...

Sourcing Strategies by Tom Russell

Thomas Russell

February 10, 2017

A look at the industry's history helps define today's complex trade issues

Reading all the headlines about the threat of tariffs on foreign made goods — China, Mexico or otherwise — got me thinking about what the furniture industry was like before I joined Furniture Today in 2003. Back then, the industry was undergoing one of the biggest shifts it had experienced since it moved from the Grand Rapids region of Michigan to the South in the early- to mid-20th century. Fast forward to the early 2000s, and China had not only become the largest source for imported furniture, but it was also a factor responsible for the shuttering of many U.S. furniture ...
Malaysia International Furniture Fair (MIFF)

March 8, 2017 - March 11, 2017

Putra World Trade Center, MATRADE Exhibition & Convention Center

Kuala Lumpur, Malaysia, MY

Export Furniture Exhibition

March 8, 2017 - March 11, 2017

Kuala Lumpur Convention Centre

Kuala Lumpur, Malaysia , MY

VietnamWood

March 8, 2017 - March 11, 2017

Saigon Exhibition and Convention Center

Ho Chi Minh, Vietnam, VN
More