Current furniture financial earnings, industry analysis reports, industry trends and market news on the top publicly held furniture companies
India Inspiration: Destination Design by Black Dog Salvage

Repurposed, reclaimed and refurbished materials from India are at the heart of a new furniture collection — Destination Design by Black Dog Salvage — coming to spring High Point Market. Get an exclusive behind-the-scenes look at the country that inspired a collection.

See Video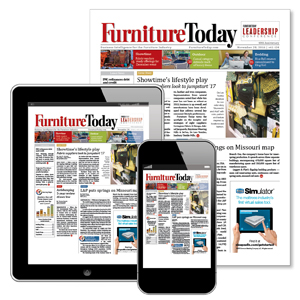 See the digital edition of Furniture/Today, which allows you to flip through the pages, click on any underlined area to visit a website or send an e-mail, search to find content in the magazine, or share pages with your friends. See the latest issue!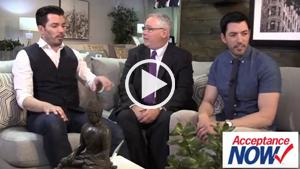 See our videos from the Spring 2017 High Point Market featuring coverage of the Scott Brothers, Christopher Guy, 3D furniture printing, and our Habitat for Humanity building project. See videos! Video coverage sponsored by AcceptanceNOW.
Clint's Notes

Clint Engel

April 25, 2017

Amazon furniture move dings Wayfair stock? Here's why that doesn't make sense.

Furniture Today's report Monday that Amazon was pitching a new program to furniture stores at the High Point Market may have played into a 5.4% drop in Wayfair shares that day. That's according to some national business news outlets that picked up on the story. But it's not making much sense to me. Let's start with the news. Amazon representatives were here pitching a platform change designed to make it easier for furniture stores to sell on the e-commerce marketplace by dropping a longstanding requirement that these sellers must offer national delivery. Most furniture stores ...

Bedding Today

David Perry

March 7, 2017

Sleep with any woman: Men's Health has details

It's time to take a break from all of the serious talk lately about major bedding divorces and the challenges of online mattress sellers. So this week we will tackle a critical subject: How guys can sleep with women. Hey, this isn't quite as exciting as it sounds, but there is some excitement in this topic, so read on. A recent issue of Men's Health caught my eye with a catchy headline: "Sleep With Any Woman." The subhead added a key qualifier: "Yes, sleep. As in hibernate. (What were you thinking?) Learn to stack easy Zs, and ...

Furniture Everyday

Bill McLoughlin

February 24, 2017

What if housing would never again drive your sales?

The common axiom of the furniture business is that housing activity drives furniture sales. When the housing bubble burst in 2008, the furniture industry suffered near catastrophic setbacks, and the uneven recovery of the housing business since then has been a contributing factor in the furniture industry's inconsistent recovery. There was good news in January as purchases of previously owned homes were up 3.3% and overall home sales hit their highest levels since 2007. However, the combination of low housing inventories and rising mortgage rates are serving as a brake on momentum, and expectations are that interest rates ...
Showtime

June 4, 2017 - June 7, 2017

Suites at Market Square

High Point, North Carolina, US

Home Furnishings Manufacturing Solutions Expo (HFMSE)

June 7, 2017 - June 8, 2017

Georgia World Congress Center

Atlanta, GA, US

Tupelo Furniture Market

June 8, 2017 - June 11, 2017

Tupelo, Mississippi, US
More