Current furniture financial earnings, industry analysis reports, industry trends and market news on the top publicly held furniture companies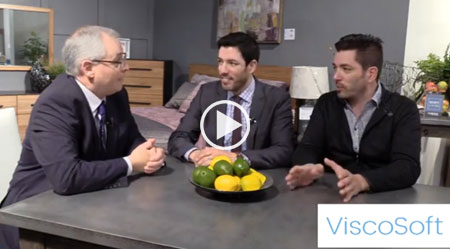 Between laughs and lemons, Drew and Jonathan Scott say their new #ScottLiving indoor collection with Coaster Co. of America reflects their own design preferences and their ongoing goal of helping consumers stretch their budgets while getting the best look and quality possible. #LVMKT See the videos! (Coverage sponsored by ViscoSoft.)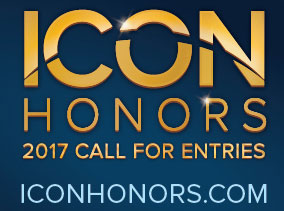 Call for Entries Now Open. No one's more eligible to win than you. Get ready to tell your story! Click to enter!
India Inspiration: Destination Design by Black Dog Salvage

Repurposed, reclaimed and refurbished materials from India are at the heart of a new furniture collection — Destination Design by Black Dog Salvage — coming to spring High Point Market. Get an exclusive behind-the-scenes look at the country that inspired a collection.

See Video
Bedding Today

David Perry

March 7, 2017

Sleep with any woman: Men's Health has details

It's time to take a break from all of the serious talk lately about major bedding divorces and the challenges of online mattress sellers. So this week we will tackle a critical subject: How guys can sleep with women. Hey, this isn't quite as exciting as it sounds, but there is some excitement in this topic, so read on. A recent issue of Men's Health caught my eye with a catchy headline: "Sleep With Any Woman." The subhead added a key qualifier: "Yes, sleep. As in hibernate. (What were you thinking?) Learn to stack easy Zs, and ...

Furniture Everyday

Bill McLoughlin

February 24, 2017

What if housing would never again drive your sales?

The common axiom of the furniture business is that housing activity drives furniture sales. When the housing bubble burst in 2008, the furniture industry suffered near catastrophic setbacks, and the uneven recovery of the housing business since then has been a contributing factor in the furniture industry's inconsistent recovery. There was good news in January as purchases of previously owned homes were up 3.3% and overall home sales hit their highest levels since 2007. However, the combination of low housing inventories and rising mortgage rates are serving as a brake on momentum, and expectations are that interest rates ...

Conversations.

Dean Horowitz

February 23, 2017

Beer run, only this one was automated

With "Proudly Brewed. Self-Driven." displayed on the delivery truck, last year OTTO and Budweiser partnered on a self-driving truck test: 51,744 cans of beer were hauled 120 miles in Colorado. The senior director of logistics strategy at Anheuser-Busch said: "I see a future where this technology becomes ubiquitous; it becomes similar to automatic transmission or cruise control." Please watch this video about how the test was conducted. It doesn't eliminate human involvement in the delivery process, but it does offer a solution for our industry that has been discussed and speculated about for a few years. What do ...
China Office Furniture

March 28, 2017 - March 31, 2017

China Import and Export Fair Complex

Guangzhou, China, CN

Ohio Hardwood Furniture Market

April 5, 2017 - April 6, 2017

Mt. Hope Event Center

Millersburg, Ohio, US

High Point Market

April 22, 2017 - April 26, 2017

Downtown High Point

High Point, North Carolina, US
More