News about green furniture production, marketing and retailing. Features on green companies which use eco-friendly manufacturing processes for their furniture.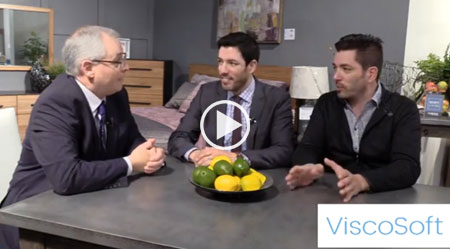 Between laughs and lemons, Drew and Jonathan Scott say their new #ScottLiving indoor collection with Coaster Co. of America reflects their own design preferences and their ongoing goal of helping consumers stretch their budgets while getting the best look and quality possible. #LVMKT See the videos! (Coverage sponsored by ViscoSoft.)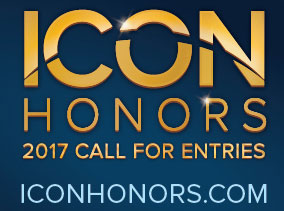 Call for Entries Now Open. No one's more eligible to win than you. Get ready to tell your story! Click to enter!
Furniture Everyday

Bill McLoughlin

February 24, 2017

What if housing would never again drive your sales?

The common axiom of the furniture business is that housing activity drives furniture sales. When the housing bubble burst in 2008, the furniture industry suffered near catastrophic setbacks, and the uneven recovery of the housing business since then has been a contributing factor in the furniture industry's inconsistent recovery. There was good news in January as purchases of previously owned homes were up 3.3% and overall home sales hit their highest levels since 2007. However, the combination of low housing inventories and rising mortgage rates are serving as a brake on momentum, and expectations are that interest rates ...

Clint's Notes

Clint Engel

February 23, 2017

Four points from the Havertys 4Q call

ATLANTA — Top 100 company Havertys typically holds its cards close to the vest, but in its fourth quarter conference call with securities analysts, the retailer offered up a few interesting tidbits. Presidents' Day was good. Chairman President and CEO Clarence Smith suggested it in so many words by noting written sales for the last three weeks were up 7.5% from a year ago and that the periods included the Presidents' Day events for both years. He said the "recent strong sales helped us recover from the softer New Year's event." Havertys is expanding and remodeling. A new Greensboro ...

From Fabric to Frame

Cindy W. Hodnett

February 23, 2017

How much is that sofa in the window?

Despite the inference, this is not a blog about price. While the industry is preparing for spring markets, product introductions and logistical challenges, an up-and-coming entrepreneur in the computer science arena is developing an app that may add another layer of marketing strategy to the future business plans of furniture manufacturers and retailers. The company is Grokstyle, and the innovator behind it is Sean Bell. Bell, a Cornell 2016 graduate who is working with Prof. Kavita Bala in the field of computer vision, is in the process of creating a universal app that will allow people to identify furniture and ...
Malaysia International Furniture Fair (MIFF)

March 8, 2017 - March 11, 2017

Putra World Trade Center, MATRADE Exhibition & Convention Center

Kuala Lumpur, Malaysia, MY

Export Furniture Exhibition

March 8, 2017 - March 11, 2017

Kuala Lumpur Convention Centre

Kuala Lumpur, Malaysia , MY

VietnamWood

March 8, 2017 - March 11, 2017

Saigon Exhibition and Convention Center

Ho Chi Minh, Vietnam, VN
More