News about green furniture production, marketing and retailing. Features on green companies which use eco-friendly manufacturing processes for their furniture.
On the red carpet at the IHFRA gala

Editor in Chief Bill McLoughlin turns the spotlight on the award winners as well as the association itself on the red carpet at this year's International Home Furnishings Representatives Assn. gala event. He's even joined by "rival" red carpet interviewer, Connie Post, with dueling microphones. (Video coverage sponsored by AcceptanceNOW.)

See Video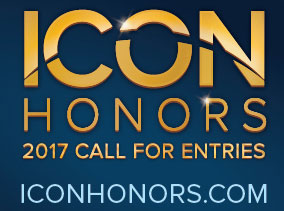 Call for Entries Now Open. No one's more eligible to win than you. Get ready to tell your story! Click to enter!
One Stop Shop

Alex Milstein

April 25, 2017

One change furniture brands can make to attract Millennials

If you could do one thing that not only helps the world but also attracts Millennials to your brand, would you do it? If you answered yes, then you better start thinking about your social responsibility. A recent study by Cone Communications found that 66% of Millennials are more likely to engage with a brand that is socially responsible. And that isn't the only company to find stats like this. By now, it's almost a given that Millennials respond to companies who share their concern for social and environmental good. This opportunity is something furniture brands can benefit ...

Clint's Notes

Clint Engel

April 25, 2017

Amazon furniture move dings Wayfair stock? Here's why that doesn't make sense.

Furniture Today's report Monday that Amazon was pitching a new program to furniture stores at the High Point Market may have played into a 5.4% drop in Wayfair shares that day. That's according to some national business news outlets that picked up on the story. But it's not making much sense to me. Let's start with the news. Amazon representatives were here pitching a platform change designed to make it easier for furniture stores to sell on the e-commerce marketplace by dropping a longstanding requirement that these sellers must offer national delivery. Most furniture stores ...

Bedding Today

David Perry

April 24, 2017

Ergomotion, Manwah, MyPillow join High Point bedding scene

A trio of newcomers will add some spice to the bedding contingent at the High Point Market this week. Two of them are bringing products from China to High Point in an East Meets West pairing. The third features a Made in the U.S. story. The product categories these newcomers feature are adjustable beds, sharply priced mattresses and pillows. Those happen to be three popular categories these days. The newcomers are fast-growing adjustable bed producer Ergomotion, with a big manufacturing complex in China; Chinese manufacturing powerhouse Manwah; and MyPillow, the heavily promoted pillow line. Ergomotion is showing in the ...
Louisville Furniture Market

May 17, 2017 - May 18, 2017

Kentucky Exposition Center

Louisville, Kentucky, US

Canadian Furniture Show/Salon canadien du meuble

May 26, 2017 - May 28, 2017

International Center

Mississauga, ON, US

Showtime

June 4, 2017 - June 7, 2017

Suites at Market Square

High Point, North Carolina, US
More