News about green furniture production, marketing and retailing. Features on green companies which use eco-friendly manufacturing processes for their furniture.
Sisters celebrate 30 years at Shifman Mattress

At a time when the furniture industry struggles with a shortage of skilled labor shortage, the milestone of 30 years as sewing operators at one company for two sisters is notable. More

IHFRA announces Rising Star and Legacy Award winners for 2017

The International Home Furnishings Represenatives Assn. 22 nd Annual Furniture Industry Awards Gala, to be held on April 24 during the High Point Market, will honor Rising Star and Legacy award winners for a second year. More

Nick Bates promoted to president of Spring Air

Spring Air veteran Nick Bates, who has been with Spring Air International since 2009, has been promoted to president of the Top 15 bedding producer. More

Furniture Today Consensus Bedding Forecast sees 2.4% unit increase

The bedding industry will record a 2.4% unit increase this year, while the wholesale dollar volume of bedding shipments will grow 4.2%. More

Blu Sleep launches trio of products

Florida-based pillow and mattress supplier Blu Sleep Products is launching three products at the Las Vegas Market, January 22 to 26. More

Christopher Guy celebrates a decade of design at Vegas

Global luxury lifestyle brand Christopher Guy's founder and lead designer, Christopher Guy Harrison, will host a multi-media seminar, Furnishing The Future — Christopher Guy's Decade in Design and Shaping the Future of the Industry, at Las Vegas Winter Market. More

UPDATED: Gift of Sleep launches with kits, seminar in Vegas

Sleep industry veterans Scott Smalling and Terry Cralle launched a new venture called Gift of Sleep with its first sleep kit product and will hold a seminar at the Las Vegas Market on January 23. More

Las Vegas Market previews trends with First Look

Las Vegas Market has pre-released its First Look Companion Guide prior to the program's unveiling at the Winter 2017 Las Vegas Market. More

Bob's set to make debut on West Coast

Bob's Discount Furniture will jump to the West Coast early next year with the opening of its first Los Angeles-area stores. More

Klaussner launching 'text-to-donate' campaign at Las Vegas Market to support City of Hope

In a move aimed at building support, awareness and donations for City of Hope, a world leader in cancer and diabetes research and treatment, Klaussner Home Furnishings is spearheading a first-of-its-kind text to donate campaign at the upcoming Las Vegas Market. More
Next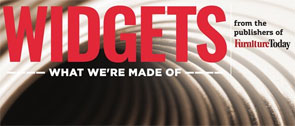 See our new publication Widgets, which is dedicated to the parts and pieces that make up the products your customers buy. This issue includes details about Hickory Springs, Leggett & Platt, Atlanta Attachment, Jones Nonwovens, Lectra, Saba and HFMSE. Get the latest!
Furniture Everyday

Bill McLoughlin

January 16, 2017

How someone doing everything 'right' can cost you a sale

My wife and I purchased a new home recently and gradually have been buying new furniture. We've visited most of the local furniture stores and made a few purchases, some at a local brick and mortar and others via the Internet. On a recent trip to a local furniture store, we found a particular chair we liked in an outlet/clearance area of the store. (Full disclosure: I love a good value and am not averse to shopping closeouts on our preferred brands — and, yes, I shop by manufacturer brand as well as retailer) . Our goal was to find ...

Clint's Notes

Clint Engel

January 11, 2017

As Amazon Go goes so goes furniture?

Should furniture stores worry about Amazon Go, the grocery store of the future introduced via YouTube last month? If you are just a little afraid of Amazon, this could be scary stuff at first glance: A customer walks into the store, scans his smartphone at a turnstile like he's about to get on the subway, and then he starts shopping away. If he picks up a box of cereal, say, it's automatically added to his virtual cart. If he changes his mind, he puts it back, and it's instantly removed from the cart. When he's done ...

One Stop Shop

Alex Milstein

January 10, 2017

3 little things that can have a big impact

We've all heard the saying, "It's the little things in life that matter." Well, the same applies to your website, too. If you go to a website and see a word spelled wrong, what's your general impression of the website? You might think they are lazy, and you might even question how much time they put into their product or if their brand is worth buying. In fact, studies have shown than a single spelling mistake on a website can cut a company's online sales in half. And considering that more than half of website visitors ...
Dallas Total Home & Gift Market

January 18, 2017 - January 24, 2017

Dallas Market Center

Dallas, Texas, US

Maison + Objet

January 20, 2017 - January 24, 2017

Paris, France, FR

Las Vegas Market

January 22, 2017 - January 26, 2017

World Market Center

Las Vegas, Nevada, US
More