Furniture Industry Surveys, Reports, Research & Analysis
Exclusive furniture research, surveys and reports, including trends, rankings of top furniture and analysis by Furniture Today's market research staff.
An Insider's View

Jerry Epperson

December 31, 2013

Our furniture industry stocks are pretty impressive

There is great news and there is really bad news, both among the public furniture stocks.The great news is that investors like us. They really, really like us. In the last year the total share value of eight of the largest furniture stocks (Bassett, Ethan Allen, Flexsteel, Hooker, La-Z-Boy, Stanley, Culp and Havertys) has risen 49%. Again, in one year. From Dec. 1 of 2011 to Dec. 1 of 2012 the gain was 39% and the years before that were 17% and 8%. Don't ask the number from 2006 to 2009. You don't want to know.From ...

An Insider's View

Jerry Epperson

October 21, 2013

2014, 2015 hold promise of better business

Welcome to lovely downtown High Point. I am attending my 86th market and glad to be with 80,000 friends to share this week's event.You should be upbeat about 2014 and 2015, and recognize most of the excuses for having bad business are going away. Keep living the recession mindset if you want, but the rest of us are enjoying better business.What's better? Employment, household formations, new home sales, remodeling, incomes, available credit, existing home sales, household mobility, wealth thanks to a better stock market and rising home prices, consumer confidence, population growth, corporate profits and ...

Editor's Desk

Ray Allegrezza

September 4, 2013

Does the indusry need intervention?

The other day, while flipping the through the TV channels, I stopped and watched a few minutes of a reality show called "Intervention."The show follows the lives of troubled souls suffering from everything from addictions to compulsive behaviors.It seems that, regardless of the disorder, the struggling characters know they have a serious issue or issues, but just can't seem to face it, until of course, friends or family show up and hold an intervention. During the process, those friends and family members search for ways to get the struggling person to face his or her issues.I ...
More
Amp up the drama with arresting combinations of black and white, setting the stage for spectacularly commanding style.
View All Slideshows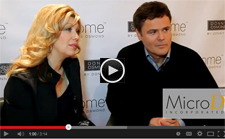 Join Furniture/Today as we interview manufacturers and retailers at the Winter 2014 Las Vegas Market. See the videos. Our video coverage was sponsored by MicroD.