News on furniture tradeshows, events and seminars with exclusive previews and live updates on new products and trends.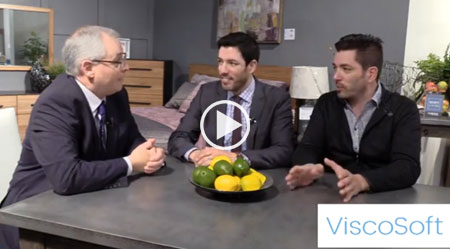 Between laughs and lemons, Drew and Jonathan Scott say their new #ScottLiving indoor collection with Coaster Co. of America reflects their own design preferences and their ongoing goal of helping consumers stretch their budgets while getting the best look and quality possible. #LVMKT See the videos! (Coverage sponsored by ViscoSoft.)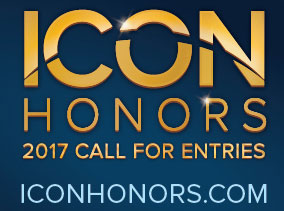 Call for Entries Now Open. No one's more eligible to win than you. Get ready to tell your story! Click to enter!
Bedding Today

David Perry

January 31, 2017

Bob Sherman loomed large on Las Vegas bedding scene

There he was, much larger than life, once again dominating the mattress scene at the bedding-rich Las Vegas Market. Bob Sherman's industry comeback is now under way at Restonic, a fact advertised with a huge banner on the World Market Center parking deck. The banner pictured Sherman holding the Restonic logo and just a few well chosen words: "Bob Sherman" in the lower left corner and "Space B926" in the lower right corner. Call that his new business card, an invitation to his many retail friends, a shot across the bow of his new competitors, or even a monumental ...

Furniture Everyday

Bill McLoughlin

January 26, 2017

Optimism is great; a strategy is better

Attendees at this week's Las Vegas Market took a page from the U.S. Post Office, refusing to be deterred by opening day rains and swarming the Market Center in what IMC officials said was likely to be record numbers. And while it's common to take such reports from show and market operators with a grain of salt, the classic eye test of elevator, car and bus traffic along with activity on the market floor itself suggested they just might be right. The prevailing mood was one of optimism among exhibitors, significant numbers of which came to market ...

A Rep's Perspective

Mike Root

January 19, 2017

Winter Las Vegas Market is a chance to start the new year off right

After sitting through an ice storm this past weekend, a trip to Las Vegas does not sound like that bad of a deal. That is until I realize we are ostensibly going there to work. By some standards, what we do would not be considered work … hanging out in well-displayed climate-controlled showrooms, telling jokes while waiting for customers, enjoying the company of retailers and vendors, and going out at night to some great places (if we so choose). As glamorous as that sounds, I believe reps are the pure essence of free enterprise. We get to enjoy the largesse of ...
Malaysia International Furniture Fair (MIFF)

March 8, 2017 - March 11, 2017

Putra World Trade Center, MATRADE Exhibition & Convention Center

Kuala Lumpur, Malaysia, MY

Export Furniture Exhibition

March 8, 2017 - March 11, 2017

Kuala Lumpur Convention Centre

Kuala Lumpur, Malaysia , MY

VietnamWood

March 8, 2017 - March 11, 2017

Saigon Exhibition and Convention Center

Ho Chi Minh, Vietnam, VN
More