Latest worldwide news for furniture importers, exporters, manufacturing, distribution and logistics.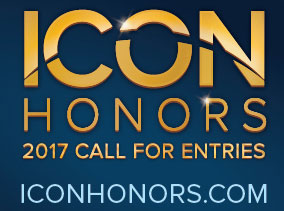 Call for Entries Now Open. No one's more eligible to win than you. Get ready to tell your story! Click to enter!
Furniture Everyday

Bill McLoughlin

April 13, 2017

Will Amazon vs. Alibaba emerge as a battle for global logistics dominance?

It was one of those news stories that might have gotten overlooked this week and whose significance may only become apparent months or even years from now. A report in the Wall Street Journal this week noted that an Alibaba-backed Chinese logistics firm,Best Logistics Technologies Ltd., is preparing for an IPO here in the U.S., likely in September or October. With the company currently valued at $3 billion, it could be one of the biggest U.S. listings for a Chinese company this year, according to the Journal. The company currently operates 400 centers in China, three warehouses ...

Clint's Notes

Clint Engel

March 23, 2017

Retail Prophet Stephens warns furniture stores: Without a remarkable experience, "your days are numbered."

During the upcoming High Point Market, Furniture Today will delve into the topic of in-store experience and what it takes to get consumers off of that sofa and into the store to buy a new one. We'll look at unusual display and technology ideas, the leaders in so-called "shoppertainment" and the kind of out-of-the-box thinking that leads some stores to offer up more than just product and price to encourage consumers to move from the small screen and into brick-and-mortar theaters to buy. We also have an interview with retail futurist Doug Stephens, founder of Retail Prophet, who just ...

An Insider's View

Jerry Epperson

March 13, 2017

A matter of logistics: There's no such thing as free freight

Anyone who watches television will recall seeing many novel but completely unnecessary items offered for sale. Most, available if you act in the next 20 minutes, will give you the deluxe version with a built-in light, and tonight only, if you act fast, they will double the offer! You get two of the miracle things for the price of one if you pay the additional postage and handling. The additional postage and handling is always more than you would expect, but how can you pass up such a value, especially for something you will forget you own almost instantly? We ...
Louisville Furniture Market

May 17, 2017 - May 18, 2017

Kentucky Exposition Center

Louisville, Kentucky, US

Canadian Furniture Show/Salon canadien du meuble

May 26, 2017 - May 28, 2017

International Center

Mississauga, ON, US

Showtime

June 4, 2017 - June 7, 2017

Suites at Market Square

High Point, North Carolina, US
More