Latest worldwide news for furniture importers, exporters, manufacturing, distribution and logistics.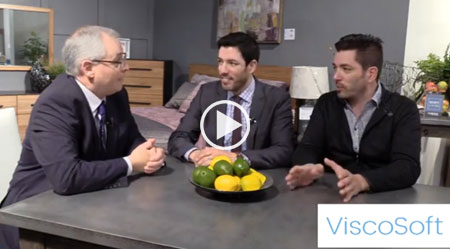 Between laughs and lemons, Drew and Jonathan Scott say their new #ScottLiving indoor collection with Coaster Co. of America reflects their own design preferences and their ongoing goal of helping consumers stretch their budgets while getting the best look and quality possible. #LVMKT See the videos! (Coverage sponsored by ViscoSoft.)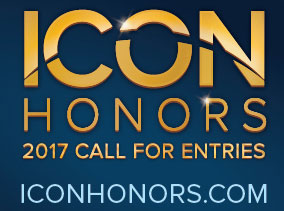 Call for Entries Now Open. No one's more eligible to win than you. Get ready to tell your story! Click to enter!
Clint's Notes

Clint Engel

March 23, 2017

Retail Prophet Stephens warns furniture stores: Without a remarkable experience, "your days are numbered."

During the upcoming High Point Market, Furniture Today will delve into the topic of in-store experience and what it takes to get consumers off of that sofa and into the store to buy a new one. We'll look at unusual display and technology ideas, the leaders in so-called "shoppertainment" and the kind of out-of-the-box thinking that leads some stores to offer up more than just product and price to encourage consumers to move from the small screen and into brick-and-mortar theaters to buy. We also have an interview with retail futurist Doug Stephens, founder of Retail Prophet, who just ...

An Insider's View

Jerry Epperson

March 13, 2017

A matter of logistics: There's no such thing as free freight

Anyone who watches television will recall seeing many novel but completely unnecessary items offered for sale. Most, available if you act in the next 20 minutes, will give you the deluxe version with a built-in light, and tonight only, if you act fast, they will double the offer! You get two of the miracle things for the price of one if you pay the additional postage and handling. The additional postage and handling is always more than you would expect, but how can you pass up such a value, especially for something you will forget you own almost instantly? We ...

Clint's Notes

Clint Engel

February 23, 2017

Four points from the Havertys 4Q call

ATLANTA — Top 100 company Havertys typically holds its cards close to the vest, but in its fourth quarter conference call with securities analysts, the retailer offered up a few interesting tidbits. Presidents' Day was good. Chairman President and CEO Clarence Smith suggested it in so many words by noting written sales for the last three weeks were up 7.5% from a year ago and that the periods included the Presidents' Day events for both years. He said the "recent strong sales helped us recover from the softer New Year's event." Havertys is expanding and remodeling. A new Greensboro ...
China Office Furniture

March 28, 2017 - March 31, 2017

China Import and Export Fair Complex

Guangzhou, China, CN

Ohio Hardwood Furniture Market

April 5, 2017 - April 6, 2017

Mt. Hope Event Center

Millersburg, Ohio, US

High Point Market

April 22, 2017 - April 26, 2017

Downtown High Point

High Point, North Carolina, US
More