Furniture Manufacturing, Imports, Exports, Distribution & Logistics News
Latest worldwide news for furniture importers, exporters, manufacturing, distribution and logistics.
Editor's Desk

Ray Allegrezza

February 26, 2014

Social media has not only changed the way we communicate with each other; it is changing how, where and when we shop.And while this can be a tremendous opportunity for retailers, social media also allows consumers to share their shopping experiences - good and bad - in real time with millions of other consumers.Social media has also provided a platform for sellers to serve up meaningful content and information about the goods and services they offer.Clearly, the retailers who are winning are those who have found a way to communicate with consumers while managing to control the content and ...

The 'Why' of Leadership

Eric Easter

February 25, 2014

We've all known control freaks. You know them as the folks who have to know everything, be sure everything is and will be perfect, who obsess over even the smallest issues to the detriment of the bigger ones, who must be in charge, who are unable to delegate effectively, who dominate conversations and who worry their life away. You may even be one of them.I certainly have a bit of this within me. It has dissipated over the years, but even today, I still have to guard against it. At some point along my career path I discovered ...

Editor's Desk

Ray Allegrezza

February 19, 2014

In today's pressure-cooker world, consumers, including yours truly, are demanding more from every type of experience and nowhere is that more evident than at retail.Today's shopper is not only intelligent and informed, she also knows what she wants, how she wants to access it and who she wants to buy it from.Technology is playing an increasingly important role in the shopping process, allowing her to research, comparison shop and even buy at the touch of a button on her smartphone.But that same technology can be a two-edged sword that has the potential to quickly sever ...
More
Out and about at the Casual Living Conference

From touring a retail store or playing a round of golf to attending cocktail parties with casual industry peers or learning more about the changing marketplace, professionals who took time to attend the third annual Casual Living Conference found time to squeeze in some fun. Change: The New Status Quo was the theme for the event, held Feb. 19-21 at Rosen Shingle Creek in Orlando, Fla.
View All Slideshows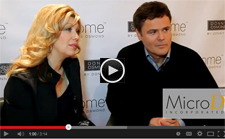 Join Furniture/Today as we interview manufacturers and retailers at the Winter 2014 Las Vegas Market. See the videos. Our video coverage was sponsored by MicroD.