Latest worldwide news for furniture importers, exporters, manufacturing, distribution and logistics.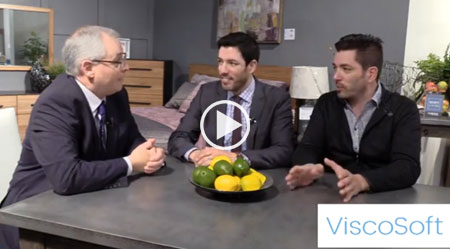 Between laughs and lemons, Drew and Jonathan Scott say their new #ScottLiving indoor collection with Coaster Co. of America reflects their own design preferences and their ongoing goal of helping consumers stretch their budgets while getting the best look and quality possible. #LVMKT See the videos! (Coverage sponsored by ViscoSoft.)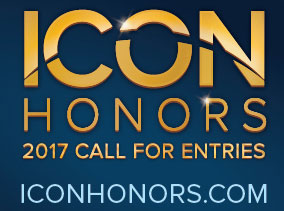 Call for Entries Now Open. No one's more eligible to win than you. Get ready to tell your story! Click to enter!
Clint's Notes

Clint Engel

February 23, 2017

Four points from the Havertys 4Q call

ATLANTA — Top 100 company Havertys typically holds its cards close to the vest, but in its fourth quarter conference call with securities analysts, the retailer offered up a few interesting tidbits. Presidents' Day was good. Chairman President and CEO Clarence Smith suggested it in so many words by noting written sales for the last three weeks were up 7.5% from a year ago and that the periods included the Presidents' Day events for both years. He said the "recent strong sales helped us recover from the softer New Year's event." Havertys is expanding and remodeling. A new Greensboro ...

Conversations.

Dean Horowitz

February 23, 2017

Beer run, only this one was automated

With "Proudly Brewed. Self-Driven." displayed on the delivery truck, last year OTTO and Budweiser partnered on a self-driving truck test: 51,744 cans of beer were hauled 120 miles in Colorado. The senior director of logistics strategy at Anheuser-Busch said: "I see a future where this technology becomes ubiquitous; it becomes similar to automatic transmission or cruise control." Please watch this video about how the test was conducted. It doesn't eliminate human involvement in the delivery process, but it does offer a solution for our industry that has been discussed and speculated about for a few years. What do ...

Clint's Notes

Clint Engel

January 11, 2017

As Amazon Go goes so goes furniture?

Should furniture stores worry about Amazon Go, the grocery store of the future introduced via YouTube last month? If you are just a little afraid of Amazon, this could be scary stuff at first glance: A customer walks into the store, scans his smartphone at a turnstile like he's about to get on the subway, and then he starts shopping away. If he picks up a box of cereal, say, it's automatically added to his virtual cart. If he changes his mind, he puts it back, and it's instantly removed from the cart. When he's done ...
Malaysia International Furniture Fair (MIFF)

March 8, 2017 - March 11, 2017

Putra World Trade Center, MATRADE Exhibition & Convention Center

Kuala Lumpur, Malaysia, MY

Export Furniture Exhibition

March 8, 2017 - March 11, 2017

Kuala Lumpur Convention Centre

Kuala Lumpur, Malaysia , MY

VietnamWood

March 8, 2017 - March 11, 2017

Saigon Exhibition and Convention Center

Ho Chi Minh, Vietnam, VN
More