Furniture management news and awards involving furniture manufacturers, retailers, suppliers, sales representatives and others in the industry
India Inspiration: Destination Design by Black Dog Salvage

Repurposed, reclaimed and refurbished materials from India are at the heart of a new furniture collection — Destination Design by Black Dog Salvage — coming to spring High Point Market. Get an exclusive behind-the-scenes look at the country that inspired a collection.

See Video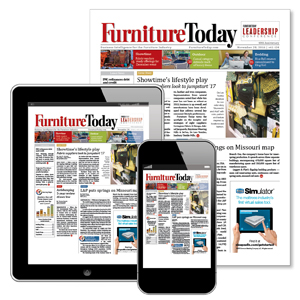 See the digital edition of Furniture/Today, which allows you to flip through the pages, click on any underlined area to visit a website or send an e-mail, search to find content in the magazine, or share pages with your friends. See the latest issue!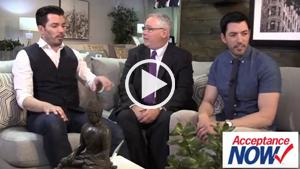 See our videos from the Spring 2017 High Point Market featuring coverage of the Scott Brothers, Christopher Guy, 3D furniture printing, and our Habitat for Humanity building project. See videos! Video coverage sponsored by AcceptanceNOW.
A Rep's Perspective

Mike Root

May 9, 2017

This journey of sharing best practices for a sale representative started back in March at about the time some of my newer sales associates were trying to figure out how to jumpstart their career in furniture. We thought other reps might be able to learn from some of the ideas shared within our operation. This process took us from mindset of running your sales business like it was a real business, through continuing education, market preparation, product meetings and many topics in between. This is the 10th and final installment. In many ways all the previous blogs build up to ...

A Rep's Perspective

Mike Root

April 18, 2017

Strategy 9: The presentation of product meeting

In my many years of working for various factories, I have seen the good the bad and the ugly of sales presentations. Since market starts this week, this column should be as helpful to the factory as it is to the rep. The good factories make sure their sales associates have all the tools they need to help a retailer make an informed decision. This includes a good picture, correct pricing, dimensions and fabric swatch if applicable. If the product mixes with other products from a certain factory, then those items that mix together should be identified. Going into market ...

A Rep's Perspective

Mike Root

April 11, 2017

Strategy 8: Preparation for your meeting with a buyer

Your goal as a professional sales associate, should you choose to accept it, is to secure a meeting with a buyer and present your product as the best option among all others a buyer has to choose from. That is a tall task in this hyper-competitive market. It requires a good product that matches what the end consumer is looking for, good communication of benefits, and an understanding of the retailer's needs. In order for those all to match up it requires effort on the part of the sales professional to apply basic sales skills used in any industry ...
Canadian Furniture Show/Salon canadien du meuble

May 26, 2017 - May 28, 2017

International Center

Mississauga, ON, US

Showtime

June 4, 2017 - June 7, 2017

Suites at Market Square

High Point, North Carolina, US

Home Furnishings Manufacturing Solutions Expo (HFMSE)

June 7, 2017 - June 8, 2017

Georgia World Congress Center

Atlanta, GA, US
More