Furniture management news and awards involving furniture manufacturers, retailers, suppliers, sales representatives and others in the industry
DMC announces construction schedule for Interior Home + Design Center

Dallas Market Center has announced the construction schedule for its Interior Home + Design Center. The new 220,000-square-foot wholesale marketplace serving interior designers and retailers will open its first phase for the June 2017 Total Home & Gift Market. More

High Point Market Authority sets new buyer tour

The High Point Market Authority and Soft Design Lab are introducing a new buyer tour aimed at providing a comprehensive introduction to the spring High Point Market. More

Singapore interior design contest receives global response

The Society of Interior Designers Singapore will announce the winners of its inaugural Singapore Interior Design Awards at the SIDA Awards Gala Dinner here March 8. More

Unity for Design event set for Feb. 8-9

The High Point Design Center is presenting 2017 Unity for Design, an event focused on challenging creativity and designs skills, on Feb. 8-9. More

Knops takes over as LendPro CEO

Fred Knops, who has served the past 18 months at LendPro as chief operating officer, now is CEO of the cloud-based retail finance platform. More

What will tip the scales for the industry in 2017?

The furniture industry enters 2017 amidst a period of dynamic change. A new administration has entered the White House with new personnel and policies that portend significant changes for the American economy, global trade and the domestic regulatory environment. More

IHFRA announces Rising Star and Legacy Award winners for 2017

The International Home Furnishings Represenatives Assn. 22 nd Annual Furniture Industry Awards Gala, to be held on April 24 during the High Point Market, will honor Rising Star and Legacy award winners for a second year. More

Klaussner launching 'text-to-donate' campaign at Las Vegas Market to support City of Hope

In a move aimed at building support, awareness and donations for City of Hope, a world leader in cancer and diabetes research and treatment, Klaussner Home Furnishings is spearheading a first-of-its-kind text to donate campaign at the upcoming Las Vegas Market. More

Phillips Collection, Palecek to join Interior Home + Design Center

Home décor resources Phillips Collection and Palecek will open custom showrooms inside Dallas Market Center's the Interior Home + Design Center. More

Foam supplier names Chrisafides to CEO post

Specialty foam supplier Elite Comfort Solutions LLC has named Chris Chrisafides as its chief executive officer. More

Dallas Market Center hires Ricketts as VP leasing, home & design

Dallas Market Center announced home décor industry veteran Derrick Ricketts will join the company as vice president leasing, home and design. More
Next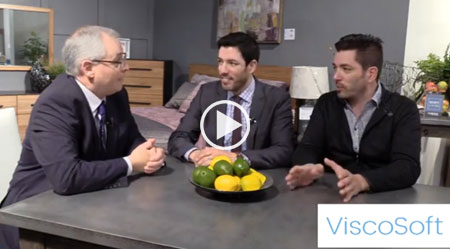 Between laughs and lemons, Drew and Jonathan Scott say their new #ScottLiving indoor collection with Coaster Co. of America reflects their own design preferences and their ongoing goal of helping consumers stretch their budgets while getting the best look and quality possible. #LVMKT See the videos! (Coverage sponsored by ViscoSoft.)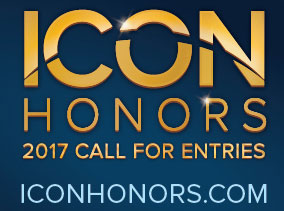 Call for Entries Now Open. No one's more eligible to win than you. Get ready to tell your story! Click to enter!
India Inspiration: Destination Design by Black Dog Salvage

Repurposed, reclaimed and refurbished materials from India are at the heart of a new furniture collection — Destination Design by Black Dog Salvage — coming to spring High Point Market. Get an exclusive behind-the-scenes look at the country that inspired a collection.

See Video
From A Rep's Perspective

Mike Root

November 22, 2016

The work has been done for 2016. Orders have shipped, ads have been placed, and the holiday season is upon us. I hope it has been a good year for you. We of course still have another month to go, but much of a sales rep's business this next month is working on placements from October market which essentially means building for 2017. In our industry and many retail related industries it is natural to get caught up in the hustle of the fourth quarter retailer's ad calendars. As important as this time is for the financial pocket ...

From A Rep's Perspective

Mike Root

October 20, 2016

Make market the pivotal event for advancing your career

Market is a perfect time to look outside of your current situation and stretch your center of influence within the industry. There are three important Points you should focus on during this market: Product Presentation, Analysis of your Factories Fit, and Overall Networking. Point One: Certainly putting on the most professional presentation you can during market is one key to your success. Spend the time to learn the product, position it for your customers that you will see, and how the product competes in the marketplace are all important elements of a professional sales associate. If you do the work ...

From A Rep's Perspective

Mike Root

October 7, 2016

What does the rise of e-commerce mean for the furniture factory sales person?

Over the last several decades, the demise of the independent factory sales person has always been rumored. It has concerned forward-thinking reps over the past 50 years. First came Levitz and the big box furniture stores. They were going to take over the landscape of the furniture world and negate the need of sales reps. My father and his generation had to sell around these guys who would drop stores in a marketplace and screw up distribution patterns. The worry always was they were going to run the independent furniture store out of business, and thereby run the reps out ...
China Office Furniture

March 28, 2017 - March 31, 2017

China Import and Export Fair Complex

Guangzhou, China, CN

Ohio Hardwood Furniture Market

April 5, 2017 - April 6, 2017

Mt. Hope Event Center

Millersburg, Ohio, US

High Point Market

April 22, 2017 - April 26, 2017

Downtown High Point

High Point, North Carolina, US
More