Wood furniture industry news, features and analysis
In-depth news and style trend coverage of the wood furniture industry, including bedroom, youth bedroom, formal dining room, casual dining, home entertainment, home office and occasional furniture such as tables, cabinets, chests and curios.
John Wyatt joins Art Van as VP, real estate

John Wyatt has joined Art Van Furniture here as vice president, real estate and construction. More

Occasional vendors bring adventurous product to market

Suppliers of occasional furniture here report great success with bold colors, adventurous materials in surfaces and ambitious combinations of wood and mirrors. More

Parker House doubles Las Vegas Market space

Home entertainment and library wall resource Parker House Furniture will occupy a new Las Vegas Market showroom that is twice the size of its previous location. More

Blog posts are playing a growing role in influencing consumer purchases, according to Top 10 bedding producer Restonic. So the company is laying claim to more digital real estate with the launch of its own blog. More

Product of the Day: Moll Champion Desk

The Moll Champion Desk is designed ergonomically to grow with children. More

Bassett Mirror unveils cross-merchandising display strategy

Bassett Mirror, believing that professionally designed combinations of furniture for a room will lead to increased sales, has begun showcasing them in displays that retailers can replicate in stores. More

Product of the Day: Van Cleve Collection

This square teabox by The Van Cleve Collection embodies refinement and sophistication, crafted from porcelain with a hand-painted floral vine design in stunning blue and white ($248). More

Progressive Furniture enjoys Mexican connection

ROSARITO, Mexico — Like most case goods resources, Progressive Furniture sources from several countries in Asia including China, Vietnam, Malaysia and Indonesia. More
An Insider's View

Jerry Epperson

November 18, 2013

How much of our current furniture is really 'new'?

I hope no one expects me to lead by example. One evening, my lovely bride of 44 years and I were watching an old black and white murder mystery on television. Actually, I was watching the movie and she was playing Words with Friends with a friend, I guess.The movie was so old, the family had a maid who answered the door and served the meals. I interrupted Kathy and asked her if she noticed anything about the house in the movie. After a few minutes, she said it looked normal to her.That's when I pointed out ...

Editor's Desk

Ray Allegrezza

November 18, 2013

Designer aims to create domestic line

Sometimes you hear a story that simply leaves you scratching your head in disbelief. Last week, I heard one from a furniture designer named Austin Rese. Austin is a man on a mission to launch a new lifestyle line of home furnishings. But before you yawn and turn the page, let me add this twist: He intends to bring this line of home furnishings to market from materials sourced only from the United States.Like so many others in our industry, Rese has been troubled by the staggering loss of U.S. jobs to overseas production. But unlike most of ...

Editor's Desk

Ray Allegrezza

September 16, 2013

When the battle isn't your own, it is easy to assume the role of Armchair General. With that in mind, expect to see a flood of essays, blogs and ramblings from these sofa strategists anxious to tell us why Furniture Brands failed. (see earlier article about bankruptcy filing.)But since so much relating to the FBI outcome is still up in the air, I think I am going to leave my helmet off for now. However, I do think it is important - and fair - to point out that many of the challenges that FBI wrestled with are endemic not ...
More
Amp up the drama with arresting combinations of black and white, setting the stage for spectacularly commanding style.
View All Slideshows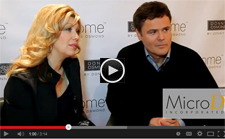 Join Furniture/Today as we interview manufacturers and retailers at the Winter 2014 Las Vegas Market. See the videos. Our video coverage was sponsored by MicroD.