Rug industry news, features, trends & analysis
Editor Thomas Lester provides in-depth coverage of the rug industry, including news, analysis and style trend reports. Includes coverage of style, color, construction, marketing, merchandising, manufacturing and sourcing.
An Inside Look

Thomas Lester

March 10, 2014

Innovations abound in rug world

Over the next two editions of Furniture/Today, we celebrate innovation across several categories in the industry. A number of rug manufacturers have gotten on board with groundbreaking ideas in the way rugs are made and in the finished product. Prior to the winter market cycle, I had a chance to speak with Brandon Culpepper, Mohawk Inds.' vice president of specialty sales, about a number of new fibers that Mohawk is using for rugs in its Karastan and American Rug Craftsmen brands. The story of SmartStrand, EverStrand, PermaStrand and Wear-Dated Nylon was a major part of the rug introductions for ...

An Inside Look

Thomas Lester

January 13, 2014

Rug outlook positive as calendar turns

As rug manufacturers roll out their newest and best during the winter cycle of shows, they're hoping to build on the strong year they just completed.Many vendors indicated that 2013 was strong - some conveyed astronomical growth figures, including an eye-popping 60% growth reported by Jaipur. While they're coming off a good year, a number of manufacturers are jumping in with both feet as we start with a fresh page on a brand new calendar. I just wrapped up a visit to Georgia to check out many of the introductions during the Atlanta International Area Rug Market at ...

Sourcing Strategies by Tom Russell

Thomas Russell

December 3, 2013

Ikea move could help India's furniture industry

A news story by an Indian online news resource recently touted the fact that Swedish furniture chain Ikea not only plans to open its first shop in India, it also plans to source larger items in the country for its worldwide operations. This pronouncement could be a big score for India's fledgling furnishings industry, whose largest product categories includes rugs, accessories and accent furniture.In the United States alone, India ranks number nine on the list of top source countries, according to figures compiled by Furniture/Today's research department. For the first half of 2013 it shipped just ...
More
Amp up the drama with arresting combinations of black and white, setting the stage for spectacularly commanding style.
View All Slideshows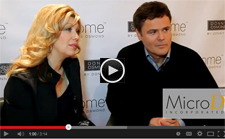 Join Furniture/Today as we interview manufacturers and retailers at the Winter 2014 Las Vegas Market. See the videos. Our video coverage was sponsored by MicroD.