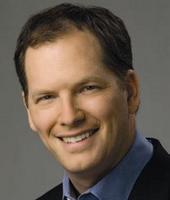 Michael J. Breus, Ph.D., is a Clinical Psychologist and both a Diplomat of the American Board of Sleep Medicine and a Fellow of The American Academy of Sleep Medicine. He was one of the youngest people to have passed the Board at age 31 and, with a specialty in Sleep Disorders and Neuropsychological Testing, is one of only 163 psychologists in the world with his credentials and distinction.
His first book, GOOD NIGHT: The Sleep Doctor's 4-Week Program to Better Sleep and Better Health (Dutton/Penguin), an Amazon Top 100 Best Seller, has been met with rave reviews and continues to change the lives of readers. It is now available in paperback as BEAUTY SLEEP: Look Younger, Lose Weight, and Feel Great Through Better Sleep. As the subject of sleep gains greater momentum in our sleep-deprived society, Dr. Breus has become a widely recognized leader in this highly- evolving field. Dedicated to raising awareness of both sleep disorders and what he calls "disordered sleep" in the public and healthcare communities, Dr. Breus is on a mission to develop innovative education and communication programs.
In addition to his private practice where he treats athletes, celebrities and the like, he also trains other sleep doctors and consults with major airlines, hotel chains, mattress manufacturers and retailers to provide the optimum sleep experience for their customers. His audio relaxation CD, distributed by Crowne Plaza Hotels and the online record store CD Baby, has been distributed to millions of listeners; and for the past 10 years, he has served as the Sleep Expert for WebMD Health, a leading Internet site for health-related information and pens "Sleep Matters" a monthly column in WebMD magazine. You can also find him on AOL where he is a Wellness Coach discussing topics from mattress choice to sleep apnea. His blogs can be found at WebMD, The Huffington Post, The Insomnia Blog and coming soon, Psychology Today.
Dr. Breus is a Diplomat of the American Board of Sleep Medicine and belongs to several speakers' bureaus. He has provided editorial services for numerous medical and psychology peer-reviewed journals and has given hundreds of presentations to professionals and the general public. Among his numerous national media appearances, Dr. Breus has been interviewed on CNN, Oprah, The View and The Doctors. He also appears monthly on Sirius XM Radio. Dr. Breus' PBS television special, "Good Night with The Sleep Doctor," debuted in December 2007 and continues to air nationwide. In August 2008, Dr. Breus debuted his show "As Recommended by The Sleep Doctor," on the Home Shopping Network (HSN).
For additional information please contact SHP at 212-529-1598
Title: Ph.D.
Email: toni@myrabrown.com�